If you are planning to buy a television in Nairobi, a genuine one, you may decide to visit Luthuli Avenue, buy from Jumia, Kilimall, Sony shops, Tuskys supermarket, Naivas supermarket or any other shops within Nairobi,but as you make your decision, there are several factors to consider.
I have been to Luthuli Avenue enough times and I understand how business is conducted there.I agree that there are quality televisions in that street but unless you are clever enough, you can buy a second hand TV with a price of a brand new TV.Normally,it's hard to distinguish between a brand new television and a second hand TV and the best place to get conned you cash without your knowledge is Luthuli Avenue.
What I find interesting about Luthuli Avenue is that those guys look at you to assess whether you know what you are doing;if they realize wewe ni fala,they will give you a second hand TV and charge you the price of a brand new TV.During bargaining period, they will easily accept the money on your hands, knowing well wamekugonga.Due to this nonsense,I always advise readers to be careful. They should get a receipt, sale warranty and the name of individual who sold them the TV. Before you leave with the TV, ensure the serial number in the TV matches that in the receipt.
One true story that happened to a customer at Luthuli Avenue.He bought a Sony TV for Ksh 33,000 and took it home.Upon opening,he found inside was a nicely wrapped box stacked with soil…there was not TV.the mistake he did was,he wasn't careful when they were packing the TV.Upon returning the TV where he bought,he was asked to produce the receipt.He didn't have one.That's how he lost the Ksh 33.000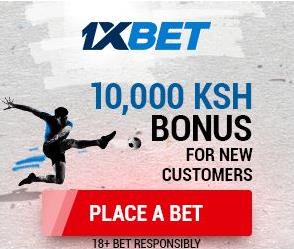 If you are skeptical about Luthuli Avenue,buy a genuine TV from Jumia cheaply.I have researched and compared the prices of TVs in Luthuli and Jumia and realized the difference is small, actually Ksh 1,000-Ksh2,000.Why spend Ksh 1,000 less at Luthuli and walk away with a fake TV when you can buy a genuine from jumia.
For those planning to buy TVs in Kenya, the best brands are LG, Hisense, Sony,TCL,Bruhm,Samsung and  Vision Plus.If you feel Jumia is the best place to buy(Supermarkets are expensive),you can visit the website through this link(Click to visit Jumia website)