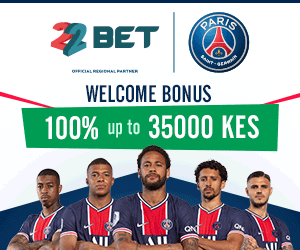 If you are fond of playing multibets, Betway has an amazing promotion for you. This promotion goes like this:
If you place a multiple bet of 6 or more selection
If only 1 of your selections loses
You will receive 50% of your original bet back and as a free bet
And the multiple odds must be 10/1 or greater.
All selected fixtures must be resulted by 23:59 on Sunday 04/02/2018
This means if you place a multibet of six games tonight and you miss one game, you will be refunded half of your money as a free bet. You will use the refund to place more bets,which will increase the chances of recovering your money.
To place a bet, you have to register with Betway through this link.If you are already registered, login to your account and place a bet