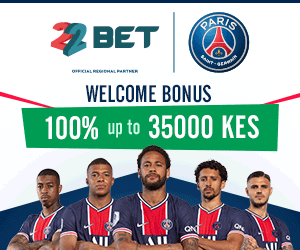 While other betting companies have weekly jackpots,1XBET has daily jackpot.The jackpot draw is done every day and winners are awarded.
What you need to do is to place bets according to the terms of the offer and become the hero of the day.
You will be given a new task every day. Study the requirements of the task carefully and don't miss your chance to win big.
The timer on the offer page shows the time remaining to the start of the next task. Every day a Jackpot will be awarded at 0:00 MSK and a new task will appear.
The Jackpot amount will always be displayed on the main page and on the offer page. You can always find your bet slip number in the current and previous draw.
The more bets you place every day, the more chances you have of winning a Jackpot.
To start participating in the jackpot,you have to join 1XBET through this link.
1XBET also has amazing offer where you are awarded 200% your betting amount for your first bet. Take that advantage and become a millionaire today