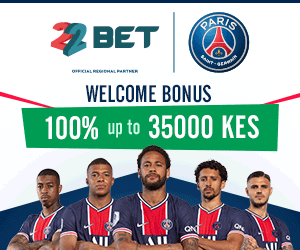 Saving is one of the hardest things for an average Kenyan, especially when the salary range is between Ksh 20,000-Ksh 50,000.Locally, saving one million for people earning less than Ksh 2,000 in a day isn't an easy task, but it's practically possible. People I have interacted with mostly have placed their target at Ksh1 million, which is the golden figure for most of us. To do this, there are numerous self-destructive habits they must shelve, they should do so alongside diversifying their income streams.
Any salary above Ksh 12,500 attracts tax. Therefore, individuals earning between Ksh20,000 and Ksh 50,000 attract monthly tax of Ksh 2,000-Ksh 8,000.This salary is also negated against NSSF and NHIF,which leave the pay slip shy of Ksh3,000 to Ksh10,000. The net pay is what one should plan for.
In your saving journey, the self-destructive habits to give up include:
Having many girlfriends
Reducing alcohol consumption
Reducing the number of friends
Even so, you should strongly focus on your monthly rent. Research shows that Kenyans sink at least more than a third of their net pay into rent, which is a grievous mistake. The ideal rent distribution should be:
Net salary of Ksh 40,000 should attract monthly rent not exceeding Ksh12,000
Net pay of Ksh 30,000 should not attract monthly rent exceeding Ksh 8,000
Always ensure that the rent you pay is below Ksh10, 000.If you're single, avoid renting a one bedroom house-always go for a bedsitter or single room.
Now, assuming your monthly pay is Ksh 50,000, how much will you save monthly for you to reach the Ksh1 million mark? In my own opinion and based on my own experience, you need to save Ksh 15,000 every month for 5 years. To scale the income, you should look for the most  appealing way to invest the cash. One of the best places to save money with zero risk is Unit Trust plans. Unit Trusts attract an interest of between 9% to 21% per month, which means Ksh 1 million worth of savings would attract more than Ksh100,000 as interest in a single year.
If your net pay is Ksh 30, 000, you need to save Ksh10,000 every month for 7 years for you to have Ksh1 million in the account.It means your monthly rent will be Ksh 6,500 and other expenses Ksh 13,500…it's reasonable!
Assuming you're paid Ksh20,000 every month, you need a total of 12 years to save Ksh1 million in your account. With this salary, you will be forced to live in a house where monthly rent does not exceed Ksh5,000
As I conlude,let me say this: for you to have a saving culture,you must make a sacrifice, deny yourself luxuries like cars, expensive phones and designer clothes.Theoretically,it's easy to save but practically, you won't save if you don't adopt what we have stated above.