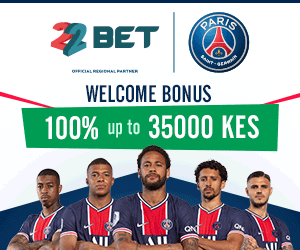 While engineering courses look fancy, there are some programs you should avoid. Few decades ago, not even a single engineer could miss out on employment, but over time, things have changed. Today, competition for few available vacancies is at the peak, employment opportunities have shrunk and salaries have stagnated. All these have left thousands of graduates stranded with their certificates.
While it's important to seek knowledge, you should first examine and research on which suitable engineering course to pursue. Based on our research, the following engineering programmes were found to be doing dismally in regards to employment opportunities.
Bachelor of Science in Petroleum Exploration and Production-MKU
Sc. in Instrumentation and Control Engineering—Egerton
Sc. in Manufacturing Engineering and Technology—Egerton
Bachelor of Industrial Technology—Egerton
Bachelor of science in petroleum geoscience—UoN
sc. (environmental And Biosystems Engineering)
BSc Chemical Engineering
BSc Agricultural Engineering
What we realized is that BSc Petroleum Exploration and Production,which is available at the University of Nairobi and Mount Kenya University,was designed to give Kenyans knowledge on how to tackle various issues arising from petroleum exploration.Currently,exploration us underway in Turkana.We also note that several companies are conducting research to determine where oil is available in the country. The sad reality is that only a handful of graduates from the said engineering courses have found space in companies engaged in exploration activities.
We also have Bachelor of Industrial Technology which is offered at Egerton University.Let me ask you:in the first place, how do you explain to your potential employers what your course entails? This course is totally flat.In fact,we have few manufacturing industries which already have specialists. BSc Industrial Technology is a general course, which does not provide detailed information on what a student has covered.I have even interacted with a number of graduates of this course and indeed, they are jobless.
We all know agriculture is the backbone of our economy.But have you seen any farmer employing Agricultural Engineering graduate to manage their farms?Agricultural Engineering is meant for highly industrialized countries where farming equipment are manufactured, where tractors are manufactured,where large scale farming is practiced.But here in Kenya,less demand for engineering graduates is the order of the day.
Another course that has a bitter taste in most Kenyan's education lips is Instrumental and control engineering.This course does not have space in the country.Finally,     B.sc. (environmental And Biosystems Engineering) will not take you anywhere.