While it's not uncommon to fail flat in blogging, being successful is within every blogger's achievement horizons. To be a successful blogger , there are several things you should observe, which we are due to discuss. I guess even experienced bloggers have something to benefit from this.
I won't say I am pretty comfortable, but what I make from my four blogs is decent. The idea that most of my blogs have been ranked among the best blogs in the country and I am able to pull in money without AdSense is enough proof I am headed the right direction. I have used some tricks which most of you may not be aware of.
For your information, I rarely share my content on social media and shockingly, I manage to be more popular than blogs with millions of Facebook and Twitter likes—but what has made some of my blogs gain massive admiration among online readers? Here are some of the tricks I employ.
Never be selfish with information
What I have observed among Kenyan bloggers is that majority are selfish with information. I find it disturbing that when you try to seek information, no one is willing to help. In my entire life as a blogger, I have interacted with local and international bloggers and to be honest, local bloggers aren't people to rely on.
The reason Kenyan bloggers never like sharing information is because they don't want you to earn more than them. But God does things in a strange way—I never see those bloggers listed among successful bloggers in the country.
For one to succeed they must be ready to share information with other bloggers-that way, you will be able to benefit as they benefit too. Let me reveal what happened to me a few months ago.I shared with one of my friends information about hosting and actually helped him launch a blog and get organic traffic. I gave him free advice. Few days later, this is what he said,"I want to promote you today, let me purchase SEMrush through your affiliate link,please give me the link".I shared the link with him and I have managed to make over Ksh30,000 through him.
Research from time to time
There is no single blogger with all information in their fingertips; they research on regular basis to improve on what they already know. To be a successful blogger, you have to read a lot, listen to other bloggers and learn new vocabularies each day. I am sure you have stumbled on a blog post does not motivate you at all-those  posts are written by guys who never do research to determine what kind of information readers love to read. They also belong to guys who aren't passionate about their work; they simply write because they are paid to do so.
Be patient
Something happened to me in 2014 when I was launching this blog. That time I was a newbie; all I knew was that once I post an article millions of people will come to read it.I was mistaken.I posted the first article and for close to two weeks, no one read it.In three months, I only got 10 people to read my blog posts .At some point I felt like giving up, but I had some energy within me that always encouraged me to keep pushing. After the third month,I started noticing an increase in traffic numbers and by the end of 2014,my blog could attract 3,000 readers per day.
What discouraged me most was that I wasn't making any money,but I had energy to write. For 6 good months, I wasn't making any cash and I had tried to apply for AdSense and got rejected 10 times. I finally launched another blog(venasnews.com) and used it to apply for AdSense. I was approved two weeks into launching the blog.
As you can see, I don't monetize with AdSense because I am able to generate income from stand-alone adverts, sponsored content and affiliates, which is more than what I used to earn from AdSense.
Passion
If you don't have passion, please avoid blogging. This work is draining and only requires someone who is excited to do it on regular basis. Before you start a blog, ask yourself, "Can I be a blogger without money? Am I passionate about what I am about to do?If your main goal is to make quick cash,you better give up on blogging.
Most of bloggers who start blogging fail terribly because their main aim is to make quick money. Blogging is like other businesses; you have to put efforts, spend long hours in updating your blog and strategize on how to gain readership for you to make reasonable income-all these need patience.
Unique content
Another common thing I observe among micro-bloggers is to repeatedly copy successful bloggers. Having content that's unique and interesting to read will cut a niche for you, leading to successful blogging career.
When you decide to become a blogger, have in mind that unique content is the only thing that will help you become a successful blogger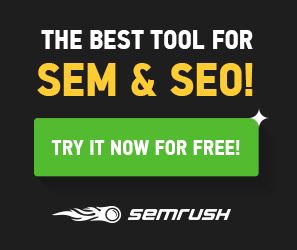 Multiple sources of income
Having AdSense as the only source of income is dangerous. You can't say you are successful when your only source of income is AdSense. You can do your research online, you will realize that the most successful bloggers are individuals who make money from affiliates and stand-alone adverts.
Be ready to spend money on hosting,SEO and Email Marketing
After launching your blog,you'll learn that there are several things needed for it to become popular.The first and most important thing is selecting the best hosting company with 100% uptime.Actually,this is where I almost messed when I started to blog.I was misled and bought a plan from the worst hosting company in Kenya,I almost gave up.Luckily,I joined Kinsta and from there,life became smooth(here is Kinsta website)
Another important thing you should have is email subscriptions.Without this,you may find it hard to attract meaningful visitors.Nowadays bloggers use ConvertKit,which is the best email marketing tool(ConvertKit website)
Finally,you also need to know how to use Long Tail Keywords.You know,people search content online by using keywords.If you're poor in knowing the most popular long tail keywords,your blog will die a natural death.The good thing is that LongTail Keyword Pro is nowadays helping bloggers to come up with killer articles(LongTail Keyword Pro website)
Content is king
You can observe everything but if your content is not exciting to readers,your blog will fail to attract audience. After writing any blog post, make sure you go through it and if you don't find it interesting, don't post it on your blog.