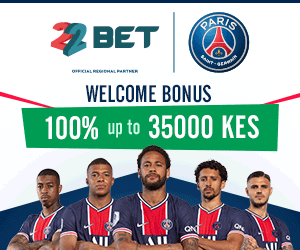 When paying for loan, you can either pay through MPESA or helb(Higher Education Loand Board) bank accounts.Below we are going to list payment details for the institution which will help you settle your loan.
Loan repayment can be made directly by the loanee or through check-off (employer). The available options for repayment are illustrated below:
Note: The Loanees National ID must be clearly indicated for all payments to facilitate smooth update of loan statement.
Bank Deposit (by Employer or Self)
All payments should be made by direct transfer (EFT), standing order or cash deposit to the HELB collection bank accounts in any of the following banks:
| | | | |
| --- | --- | --- | --- |
| Bank | Account Number | Branch | Electronic Fund Transfer (EFT) |
| Citibank | 300 040 012 | Nairobi | Nairobi |
| Co-operative Bank | 011290 612 228 00 | University-way | University-way |
| Barclays bank | 077 501 8216 | Barclays Plaza | Barclays Plaza |
| Kenya Commercial Bank | 1103 266 314 | University-way | University-way |
| Standard chartered Bank | 010 801 826 4700 | Koinange street | Koinange street |
| Equity bank | 055 029 357 3408 | Equity Center | Equity Center |
| National Bank of Kenya | 01001060391100 | Harambee Avenue | Harambee Avenue |
| Family Bank | 035 000 024 971 | Family Bank Towers | Family Bank Towers |
| Chase Bank | 0332084215001 | Family Bank Towers | Family Bank Towers |
| NIC Bank | 1002247638 | Delta | Delta |
| Jamii Bora Bank | 0011748527001 | Koinange street | Koinange street |
Mobile Payment Services: M-PESA
Using M-PESA (Safaricom) Money Transfer:
Select pay bill option
Enter HELB business number as 200800
Enter your National ID number as your account number
Enter amount you want to pay
Enter your secret PIN number
Confirm transaction and send

Note: The transaction may take up to 2 business days to reflect in your statement
Credit Card or Debit (ATM) Card
Give authority to HELB to make monthly debits or lump-sum payments directly from your bank account or credit card. This is done by signing the Credit Card Authorization Form (download from HELB website) and forwarding the same to HELB. VISA branded credit cards or debit (ATM) cards can also be swiped at HELB offices.
Diaspora Loan Repayment Options:
You can make payments instantly from the US and Canada through Wave via KCB account number 1103266314. Go to www.sendwave.com to update/download the app and then make transfers immediately. Once you complete the transaction, you will get a wave message like this; Your money transfer has arrived in HELB Revolving Account's KCB account! It may take up to 48 hours to appear in your statement. Here's a receipt of the transaction for your records:
Sender: A.N. Other, 1111 Mallison, Mc Leansville, NC 27301
Recipient Name: HELB Revolving Account
Recipient Number: •••4523
Amount Sent: 400.00 USD
Amount Received: 39732 Ksh
Exchange Rate: 99.33 Ksh/1 USD
Transaction Time: 12:25 PM ET on July 16, 2016. Funds are immediately available. It may take up to 48 hours to appear in your statement.
Confirmation Number: BAN-1170352-L54367
Email us at [email protected] if you have any questions about this transaction!
Equity Direct is a pan-European regulated online money transfer service operated exclusively by VFX Financial PLC in the UK in partnership with the Equity Bank Group in Kenya.
How to sign up: You can register at www.equitydirectafrica.com which is a quick and simple process. There is a dedicated customer service team on hand to help. To use PayLoan simply select HELB from the drop down PayLoan list in "ADD BENEFICIARY". Then add your Student name, and your National ID in the Reference field and "CONFIRM". You can then make a payment to your new Beneficiary and your payment to HELB is processed instantly and you will receive confirmation email and SMS too.
Support Contacts: +44 (0) 207 959 6995 |[email protected] | www.equitydirectafrica.com
How to Login/ Register:
Login or register on the Simbapay website https://www.simbapay.com/ , using your email and a password, your
account will be set up; choose a mode of payment (Debit or Credit)
Payment:
Navigate to the payment menu, input the Paybill number, Input the amount and reference (ID or name). The funds will
be sent to a Chase Bank (IR) account then settled with HELB. *The payment will be picked in Sterling Pounds – GBP.