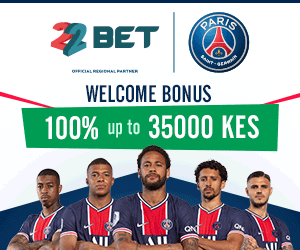 Smartphones have become a necessity for us in today's world, and are now like companions in our lives. We achieve a lot of our personal work and play through mobile phones. In today's world,, there is a mobile app for everything – no matter what you want to do, there is a mobile app that will make it easy for you. From education to work to leisure, every sector operates through a number of apps, and it's becoming increasingly more uncommon to find those who aren't up to date on smartphones.
The most common mobile apps today
Online payment apps
Online payment apps are a must for mobiles today. Payment modes have gone cashless and shifted to the online space. When it comes to payments, people prefer online payment gateways because they are convenient. Today, you can just open an app on the phone and easily manage your bills, your monthly payments, and even insurance premiums.
From small amounts to large transactions, online payment apps support every type of payment. Online payment apps make it safer for you because they are password protected. In addition to this, no real money is involved. Thus, online payment apps find a place in every smartphone. In fact, people own more than one payment app on their phones.
Map navigation apps
Remember how we asked for directions when we traveled around. People do not take directions today from strangers. Taking instructions from strangers is not just unsafe but also a lot of hassle. Instead of asking others, it is best to go for a navigation app that has maps for everywhere.
With the help of a navigation app, you can travel easily. The best map navigation apps help you go anywhere without help. Now you can easily go on a solo trip. Whether you go to a friend's place or to a departmental store, the navigation apps can help you.
Restaurant booking and food ordering app
In today's world, we are searching for convenience. Instead of going around searching for new restaurants to eat at, you can easily check for restaurants in your neighborhood and book a table there. This helps you easily choose a restaurant of your choice that fits your budget.
On days when you don't want to cook food but don't want to go to a restaurant, you can easily order food online. You can then easily enjoy cooked food at home without much difficulty. There are many food delivery apps today. Food delivery apps are highly profitable in today's world, where we live busy lives.
Online gaming apps
Online gaming on mobiles is highly popular today. In fact, the mobile online gaming sector is so huge that it covers 45 percent of the entire online gaming sector. In the rat race world, it is best to keep different online gaming app on your phone. The online mobile gaming sector has been segmented into different genres.
You can easily choose the genre of your interest and play leading games on your phone to pass your free time. In fact, gaming and online gambling also happen through mobile phones today. Gambling has grown to a great extent. The growth has been gradual till 2021, with a CAGR of 2.1 percent from 2016 to 2021. However, after 2021, the growth rate will increase by manifold.
Online casino apps
Like online gaming, online gambling is also gaining ground. The online gambling sector and online casinos have occupied 20 percent of the global gambling sector by 2020. This occupation will increase in the next few years as people prefer to gamble more online. They can now easily combine leisure and earning through a mobile casino app.
The alternative to this is in online gambling sites like those found on CasinoSelect.co.za. The online gambling sites are accessible through browsers and through phones too. The best online gambling sites help you in playing the best social and personal game modes. You can keep one mobile casino app and play hundreds of games every day.
These are the basic online mobile apps that support the basic lifestyle of a modern citizen. People use these types of apps every day for different purposes.