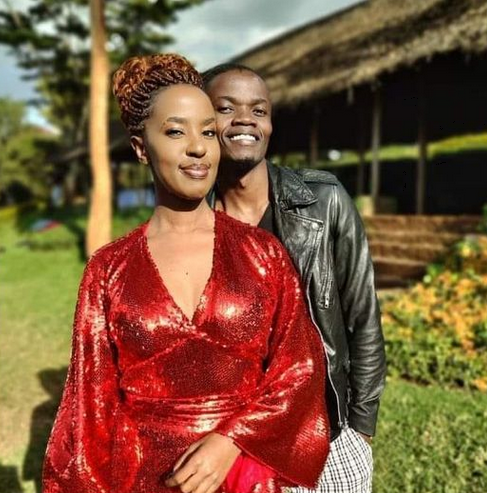 Alfred Mutua is in tears after being dumped by his wife Lilian Nganga.In a statement, Lilian confirmed that she is indeed not warming Alfred's sheets.
"There is a song by Roger Whittaker that has the line: "the first time we said hello, we started to say goodbye", her statement reads
The former Machakos County first lady had been dating Mutua for over 10 years,but for all these years,she has never given birth to a chaild,showing how careful she was not to mess with her life.
Confirming the end of relationship,Mutua said she is indeed lonely now.
"Lillian and I have been a blessing to each other. Two months ago, we decided to slowly disengage. We are in amicable terms and remain very close as friends. We will continue to talk, meet and share ideas constantly.
"She will be a close advisor as I Govern Machakos County and run for President because I trust her sharp insight and heart. She has always been my number one fan. Our love for each other is permanent but I think at times, space and new directions are important.
"Lillian has been an excellent First Lady and even though she will do some projects under the Lillian Nganga foundation, we have agreed she can continue with her county projects," noted Mutua.
I thank God for bringing Lillian into my life and the many ways we have made each other grow. We have had a laugh and at times a tear but all in all we have been a power couple and very happy. We celebrate life and are pleased that we have reached this decision in a mature, agreeable manner," noted Mutua.
Alfred Mutua's first wife Dr Josephine Thitu cursed the governor after he humiliated her.Mutua has tried all means to get a child with Lilian but in vain.It seems Lilian was tired, which is why she has been spotted severally with Juliani.Alfred's first wife was dumped with three children.