There are plenty of diploma courses which are better than certain degree courses in Kenya. You have seen students opting to study diploma courses even when they have already been admitted for degree programmes—this is because there are degree courses which can't guarantee you a bright future.
It's always advisable to go for a marketable course whether certificate or degree as long as it can guarantee a bright future.
Here are diploma courses which are better than degree courses in Kenya:
With a diploma in pharmacy, you are 100% assured of being employed after graduation. Even if you don't get a job, you'll employ youlf.Majority of those with pharmacy diploma run their own chemists.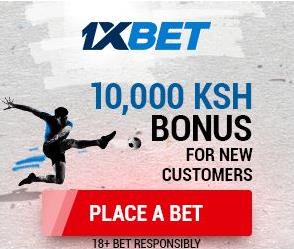 If you get a job at any referral hospital in Kenya or pharmaceutical companies, your monthly salary will be above Ksh70, 000.This salary is definitely higher than that of a fresh high school teacher with a degree in education.
A diploma in nursing from KMTC is more marketable than more than 50% of the degree courses in Kenya. Instead of one going to pursue a course in anthropology or fisheries, just enroll for nursing. Today, nurses are among the most marketable professionals in Kenya. However, their salaries are not so impressive. Nurses earn Ksh35,000 to Ksh120,000 per month in Kenya.
Nurses are also at liberty to run their own clinics.
Diploma in Quantity Surveying
Another diploma course you should study for instead of a degree program is diploma in Quantity Surveying. Quantity Surveyors are among the highest paid professionals in Kenya, they also run their own companies which generate millions in income.
Instead of pursuing a course like Bcom,go for Quantity Surveying at JKUAT or any other institution offering the course.
Diploma in electrical Engineering
Diploma in Electrical Engineering is extremely marketbale.People who pursue the course end up employing themselves. You can start your own hustle of doing electrical installations and repair. The job will reward you handsomely.
Diploma in Mechanical Engineering
Do you want to run your own garage? If yes, then pursue a diploma in mechanical engineering. There are mechanics who make up to Ksh50, 000 per day by just running their own garage.
Diploma in Journalism and Mass Communication
There are many guys working with top media companies in Kenya who did a diploma in journalism and mass communication. If you are good in what you do, start your own online radio or TV and earn money from AdSense. Alternatively, you can run a successful blog.
To create a blog in Kenya, you'll require a capital of Ksh5,000 to Ksh20,000.Bluehost is one of the best web hosting companies to use. To register a free domain,click on this link to visit Bluehost website
With a popular blog, you'll make not less than Ksh100,000 every month.
Diploma in Software Engineering
You will never be jobless when you possess a diploma in software engineering. But make sure you understand the software part well which will enable you to code and come up with complex apps for companies. A software engineer at Safaricom earns not less than Ksh300, 000 per month.
More than 100 websites are created in Kenya on daily basis. The demand for web design services is high. With a diploma in web design, you won't be jobless even a single day.
Cake baking is a serious business in Kenya. People love birthday and wedding parties. With a good set up, you'll never miss to get at least one order per day. I can assure you that cake baking business will generate more than Ksh100, 000 every month.
Diploma in Hotel Management
Business of food is a good one. Ask those running hotels in major towns how much they earn per month. But sometimes you need a diploma course to grow your skills and get new connections.
Any of the aforementioned diploma courses will be good to pursue. Identify your passion and enroll for one. Even if you have been admitted for a degree course, you should define your career by picking what fits you well.
Diploma in Real Estate Management
With a diploma in real estate management, you can start your own agency and manage property for other people. Alternatively, start buying and selling of properties.
With this course, you can sleep at home with your certificate, you have to find something to do.
You can't go wrong with a diploma in artchitecture.Use it to create house designs for clients and earn money. You will earn in excess of Ksh100,000 per single design work.
Diploma in Building and construction
If there is a course I will do incase I get a chance is a diploma in building and construction. I am sure after college, I will start my own construction company and become a millionaire within a short time.
Diploma in Purchasing and Supplies
The aim of pursuing a diploma in purchasing and supplies is to learn how tendering is done. After school, start offering supplies services to hotels, supermarkets and any other company which needs the services. You can also look for employment in a government institution.