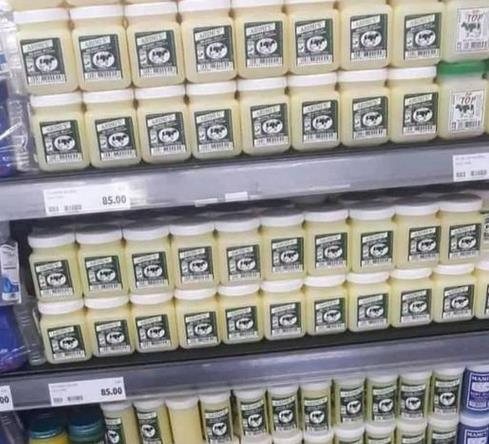 The news that Arimis intends to rebrand was not received well by Kenyan men.Intially meant for cows, the product has been hijacked by men and women who use it for various purposes. Its popularity dates back to more than 10 years when both genders discovers its usefulness.
Men use Arimis to masturbate. They claim that when applying the oil on their private parts, they feel warm and ejaculate as fast as possible: within 2 minutes, a man is satisfied. It's because of this that Arimis is found in all supermarket shelves and chemists in Nairobi.
Arimis is also heavily used by women on their skin. Kenyan ladies claim that the product make their skin tender and smooth. Nowadays, you'll ever find nearly every lady carrying Arimis in their small bags.It's like Arimis has replaced Vaseline.
Before men and women discovered Arimis, it was being used on cows.Nowadays, human beings use the products more than it's used on cows.
Recently, information spread that Arimis was rebranding—men didn't like that.The Company rushed to refute the claims. Here is what they said:
"NOTE: WE ARE NOT REBRANDING
TO all our esteemed customers and users of our products, we're not rebranding, the circulating brand is just someone's suggestion.
We stick to our initial brands! Otherwise enjoy the greatness of your skin care"