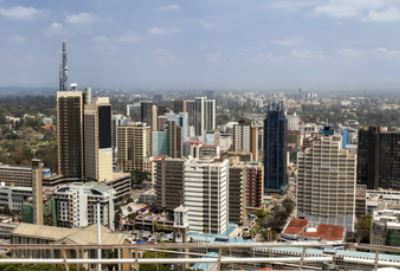 Here is a list of the Chief Executive Officers of some parastatals and their detailed profiles.
1. Mr Victor Okioma, EBS – National Authority for the Campaign Against Alcohol and Drug Abuse (NACADA)
Mr Okioma has served as the Chief Executive Officer since May 2018 and is still in office. He has been in the public service for the better part of his career. Having worked as a Senior Officer at the Ministry of Interior and Coordination of National Government, rising to the rank of Secretary. He holds a Master's Degree in International Studies and a Bachelor's Degree in Economics and Government.
2. James Githii Mburu – Kenya Revenue Authority (KRA)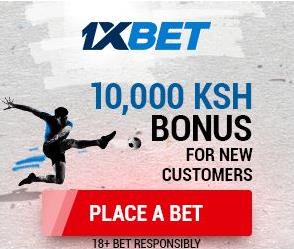 Mr Mburu served as the commissioner for Intelligence and Strategic Operations for KRA until he was appointed the new CEO. His tenure at KRA has experienced digitalization resulting in additional revenue.
3. John Kabuchi – Kenya Medical Supplies Authority (KEMSA)
John Kabuchi was appointed as the new Acting Chief Executive Officer on December 28th 2021. He has been the procurement manager for donor-funded programmes at the authority taking over from Edward Njoroge. Mr. Kabuchi is the chairman of the Covid-19 vaccines and procurement and logistics committee. KEMSA is undergoing radical changes after procurement scandals that marred the entire authority.
4. Eng. Kung'u Ndungu – Kenya National Highways Authority (KeNHA)
Transport Cabinet Secretary James Macharia appointed eng. Ndungu after a competitive recruitment process held by the board of KeNHA. Eng. Ndungu has been in the public sector service, and before his appointment, he was the Director, Road Asset and Corridor Management in the agency. Mr Ndungu is a certified engineer, and he is well experienced with road engineering and road sector management in Kenya. Also, he boasts of leadership and management qualities which are vital for his position.
5. Mr Alex Gitari – Kenya Airports Authority (KAA)
Alex Gitari was appointed as the Managing Director and Chief Executive Officer of KAA for three years. Mr Gitari has a Masters of Business Administration in Finance from the University of Nairobi, an Advanced Management Program from Harvard Business School, and a Bachelors Degree of Commerce in Accounting from the University of Nairobi.
He was KAA's General Manager for Finance before being elevated to the position of Acting Managing Director.
6. Ambassador John Mwangemi – Kenya Ports Authority (KPA)
Amb. John Mwangemi was appointed as the new MD on July 1, 2021. He is the immediate former Ambassador of Kenya to Djibouti and IGAD. Also, he served as Kenya's High Commissioner to Rwanda, and he has held an executive leadership position in the corporate world both locally and internationally.
7. Eng. Silas Kinoti – Kenya Urban Roads Authority (KURA)
Silas Kinoti was confirmed as the CEO on 18th June 2020. Eng. Kinoti has served as KURA's director-general in an acting capacity since 2015, and his appointment by the Cabinet Secretary of Transport James Macharia was no surprise. He has a Masters in Business Administration Degree (Corporate Management) from KCA University a Bachelor of Science Degree in Civil Engineering from the University of Nairobi. Also, he is a registered member of the Engineers Board of Kenya and a corporate member of the Institute of Engineers of Kenya (IEK).
8. Dr David Njeng'ere – Kenya National Examinations Council (KNEC)
Dr Njeng'ere was appointed as the new CEO on July 1, 2021, after a rigorous recruitment process and for a term of five years. Dr Njeng'ere is a seasoned educationist, and he has been involved in many initiatives in education. He has over 30 years of experience, and he holds a Doctorate in Education from Moi University.
9. Dr Evanson Kamuri – Kenyatta National Hospital (KNH)
Dr Kamuri was among the ten staff at KNH who the president recognized for helping steer the country through the pandemic. He is a healthcare practitioner specializing as a dermatologist. He has a great track record thanks to his leadership style, which effectively produces the desired results.
10. Capt. Gilbert M. Kibe – Kenya Civil Aviation Authority (KCAA)
Capt. Kibe served as a Board member of KCAA from 2003 to 2009. He brings over 34 years of experience in aviation and other sectors. He has a Master of Business administration from Moi University, among other eligible qualifications. Capt. Kibe is expected to provide leadership to ensure subsequent level growth and development, thus fueling economic growth and development in KCAA.
11. Eng. Stephen Muriuki Ngare – National Housing Corporation (NHC)
Eng. Muriuki is the Chief Executive Officer of the National Housing Corporation Board. He has a Bachelor of Science in Civil Engineering from the University of Nairobi and a Master's degree in Environmental Studies from York University, Toronto, Canada. He has a wealth of over 35 years of experience in managing road projects and other public sector services. He was also the MP for Ndia Constituency, Kirinyaga County, from 2013-2017.
12. George Njao – National Transport & Safety Authority (NTSA)
George Njao was appointed the Director-General on a three-year term. Njao has over 15 years of experience in the transport sector specializing in safety management. He holds a Master's degree and a Bachelor of Science Degree from Central Missouri State University, USA.
13. John Migui Waweru – Kenya Wildlife Service (KWS)
Brigadier (retired) Waweru is the director-general of Kenya Wildlife Service, appointed as the head on March 13, 2019. Bri. (Rtd.) Waweru joined the Kenya Navy at a young age, and he advanced to the ranks. He holds a Masters Degree in Security Management from the University of Witwatersrand, Johannesburg, South Africa. He is currently pursuing a PhD in International Studies at the University of Nairobi.
He has a wealth of management experience and strategic leadership, which he acquired when serving in the Kenya Defense Forces for over 30 years.
14. Wilfred Marube – Brand Kenya
For three years, Mr Marube was appointed as the Chief Executive Officer by the Kenya Export Promotion and Branding Agency (Brand.KE) board. Mr Marube is a practitioner and researcher with experience in communications management. He has made an immense contribution to the Public Relations Industry, and his experience was greatly sought after, especially with the effects of Covid – 19.
Marube has been mandated to help transform Kenya into a global brand, a challenging task he is willing to take head-on.
15. Daniel Kagwe – Postal Corporation of Kenya
Daniel Kagwe was appointed last month as the Acting Postmaster General and Chief Executive Officer. Mr Kagwe joined the Corporation in March 2013, and he was serving as the Deputy Director and Acting Director/ Strategy & Business Development.
Daniel Kagwe worked extensively in the private sector, creating his reputation for good work. With over 30 years of experience working in Kenya and the wider East African Region, he has held senior-level capacities at Henkel Kenya, Diners Club International, FedEx, only to mention a few.
16. Dr. Eliud Kiplimo – Kenya Agricultural and Livestock Research Organization (KALRO)
Dr. Eliud Kiplimo Kireger is the CEO/Director General of KALRO. Before his appointment, he was the CEO of the Tea Research Foundation of Kenya. Dr. Eliud has obtained a Ph.D. in Plant Ecophysiology from the University of Wales (UK), a BSc in Forestry from Moi University, and a Ph.D. in Tree Breeding from the University of Toronto. He has highly trained in Strategic Leadership, Conflict Management, Resolution, Change Management, and Company Directorship, among others.
17. Margaret Kibogy – Kenya Dairy Board
The Director-General/CEO of the Kenya Dairy Board, Margaret Kibogy, got her new role when Kenya joined the International Dairy Federation (IDF) as an official member. She is a dream come true as she advanced from the banking sector to her high position in the dairy sector. Margaret's attachment to dairy farming is always strong due to her staunch background, where dairy farming is the backbone of the economy.
18. Brigadier James Githaga – Kenya Meat Commission (KMC)
Brigadier James Githaga, Kenya Meat Commission's managing director, has highly contributed to the company's success. He is among the people who received national honors from Uhuru Kenyatta's presidency.
19. Newton Terer – National Cereals and Produce Board (NCPB)
After acting as the managing director for the past year, Newton Terer is now the current boss of National Cereals and Produce Boss. He serves the country effectively with the help of experts who are coming up with a restructuring plan that will make the company a strong and vibrant organization.
Newton is a reputable man who lives by his principles and is willing to put more effort into his work to ensure his fellow citizens are satisfied.
20. Dr. Anthony Omerikwa – National Social Security Fund (NSSF)
CEO Dr. Anthony Omerikwa joins and becomes the head of NSSF after previously working as a Researcher at the University of Georgia (USA). The head of NSSF holds a Bachelor of Arts in Economics and a Masters of Arts in Work Force Development from Pittsburg State University (USA). Currently, he owns many positions, including Director of Consolidated Bank of Kenya Ltd, Independent Non-Executive Director of EA Portland Cement Company Limited, and CEO of NSSF. He is also a member of the Institute of Directors (Kenya), the Institute of Human Resource Management, and the Kenya Institute of Management.
21. Mrs. Eve Obara – Kenya Literature Bureau
Kenya's leading book publishing industry has Mrs. Eve Obara as the Chief Executive Officer. She is an MBA graduate from the University of Illinois at Urbana-campaign, USA. Her leadership has made an indelible mark in the education sector and publishing industry.
22. Nana Gecaga – Kenya International Conference Centre (KICC)
KICC is a government building that hosts concerts, exhibitions, and conferences. Nana Gecaga is the CEO of this company and holds a bachelor's degree in marketing attained from American InterContinental University in London, United Kingdom. Furthermore, she was employed as Marketing and Special Programmes Advisor to the Cabinet Secretary, Kenya Ministry of Tourism. She has specialized her career in tourism and international marketing.
23. Mr. Gitonga Mugambi – National Irrigation Board
The President of NIB, Mr. Mugambi, is currently serving his second term. He was first appointed as the company's CEO on August 1, 2017. He holds a Bachelor of Science degree in Agronomy from the University of Nairobi and an MBA in Strategic Management from Kenya Methodist University.
24. Rebecca Miano – Kenya Electricity Generating Company (KENGEN)
The CEO and Managing Director of Kenya Electricity Generating Company, Rebecca Miano is a renowned Kenyan lawyer and corporate executive. Her success acts as an inspiration to many people today. Before her ranking as the president of the company, she was the assistant company secretary. Rebecca was also the Director of Legal Affairs since 2008. She played both roles perfectly. She is the first female CEO of KenGen.
25. Dr. Macharia Irungu – Kenya Pipeline Company (KPC)
Dr. Macharia Irungu took over KPC on December 7 after acting as the managing director since December 2018. Also, before he was appointed CEO of KPC, he was the managing director at Gulf Africa Petroleum Corporation (Gapco). During his appointment time, he was the alternate director representing the ministry at the KPC board.
26. Mr. Bernard Ngugi – Kenya Power and Lighting Company Limited (KPLC)
Mr. Bernard Ngugi has over 30 years of experience with expertise in internal audit, financial and revenue accounting, and supply chain. He holds a Bachelor of Commerce in Accounting and a Master of Business Administration in Finance. October 29, 2019, he was appointed as the Managing Director and CEO of KPLC. Before his appointment, he worked as the Company's General Manager in charge of the supply chain. The company totally believes things will run smoothly under his leadership.
27. Ezra Chiloba – Communications Authority of Kenya
The former CEO of IEBC, Ezra Chiloba, was appointed and will serve a renewal period of four years as the new Director-General of the Communications Authority of Kenya. He owns an undergraduate degree in Law from the University of Nairobi, a postgraduate diploma in Law from the Kenya School of Law, and a Master of Science degree in Program Management from the University of Oxford. Master of Arts degree from Central European University in Hungary and a certificate in Blockchain strategy from the University of Oxford are additional.
28. Dr. Naim Bilal – Kenya Broadcasting Corporation (KBC)
Dr. Naim Bilal has over 30 years of experience in communication management and media. The Managing Director of KBC holds a total of five degrees: Master's degree in Communication Policy Studies from City University London, Bachelor degree in LLB and police Science from the University of South Africa, MBA from the University of LLeida in Spain, and a Ph.D. in Communication Studies from Moi University.
He worked with Kenya News Agency and the Nation Media Group for over 20 years.
29. Bernard Njiraini – Kenya Bureau of Standards (KEBS)
Bernard Njiraini has over 17 years of Managerial and Engineering experience at Kenya Ordinance Factory Corporation (KOFC) and Kenya Defence Forces (KDF). His vision of delivering a transparent and fair-trade economy earned him a high position as the Managing Director of KEBS.
30. Mr. Peter Mbugua – Rural Electrification and Renewal Energy Corporation (REREC)
For 3 years, REREC appointed Mr. Peter Mbugua as the company's CEO. Before his appointment, he worked as a Chief Accountant for Rural Electrification Authority (REA) for 4 years. Working as the Head of Treasury for Orange Telkom Kenya for over 8 is his working experience. He has a Bachelor of Commerce and Master of Business Administration from the University of Nairobi.