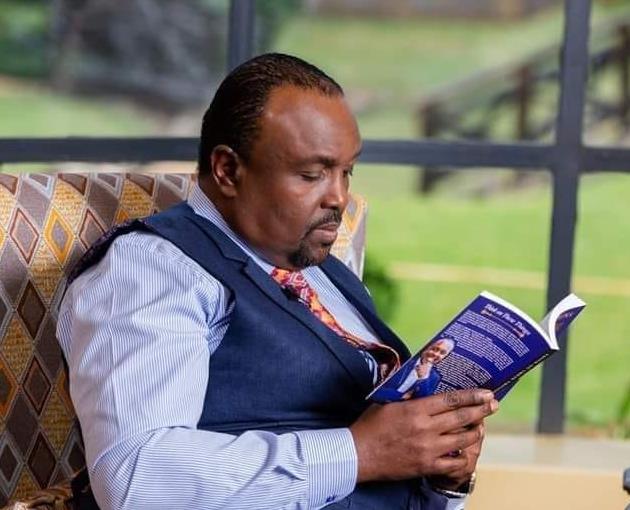 It is an open secret that churches have recently turned out to be the most lucrative businesses in Kenya.
Perhaps it is for this reason that the number of pastors has increased immensely in the past few years.
It could also be as a result of a direct correlation in the surging numbers of worshippers who troop daily to churches seeking spiritual guidance and intervention.
That said, it is important to point out there are rogue pastors whose main motive is fleecing congregants of their hard earned money.
At the same time however, there are indeed genuine men of the cloth who adhere to their true calling of shepherding God's flock and as a result they have managed to transform lives.
Through their selfless service, these pastors have gained thousands of followers alongside divine rewards which have enabled them to put up magnificent sanctuaries across the country to spread the gospel.
In this regard, here is the list of top affluent pastors in the Kenya as follows:
1. Bishop Allan Kiuna and Reverend Kathy Kiuna
With a net worth of Kshh4.6 billion, Bishop Allan and his wife Reverend Kathy are undoubtedly the most opulent priests in the country.
The duo are the founders of Jubilee Christian Church (JCC) which has several branches not only in Kenya but also outside the country in South Africa, America and Britain.
The couple lives life on the fast lane in the leafy suburbs of Karen, Nairobi and they are famed for their lavish and flashy lifestyle.
2. Prophet Dr. David Edward Owuor
He is renown locally and internationally for his signature long tangled beard and repentance themed sermons.
His followers also have a peculiar dress code which requires suits for men and long dresses with long sleeved lengthy coats and head dress for the women.
He is the founder of Repentance and Holiness Church which has managed to attract a large following over the last few years.
Through his ministry, the preacher receives donations from organisations and individuals.
His estimated wealth is Ksh3.5 billion.
3. Brother Kamlesh Patnni
He shot to fame during the Laico Regency and the Goldenberg saga.
As insinuated by his name, this minister was originally a Hindu before he converted to Christianity.
He went ahead and started a church which won followers across the country.
Being an astute business mogul, most of his wealth is drawn from his ventures.
His net worth is approximately Ksh3 billion.
4. Bishop Margaret Wanjiru
She is the founder of Jesus is Alive Ministries.
Her estimated wealth is at Ksh2.5 billion.
Not only is she an affluent preacher she is also a popular politician who is set to vie for Nairobi County gubernatorial seat for a second time.
She is a former member of parliament for the Starehe constituency.
5. Pastor Thomas Wahome
Despite his ministry being shrouded in controversy, his wealth is estimated at Ksh 2.5 billion.
He is the founding father of Helicopter Church Ministries.
6. Maina Njenga
Initially, he was the leader of the prohibited Mungiki sect before he saw the light and surrendered his life to Christ.
He went ahead and founded Hope International Ministries which is based in Kitengela.
He is acclaimed for driving posh cars and has greatly invested in parts of Laikipia and Kajiado counties.
He has a Ksh2.5 projected net worth.
7. Pastor Pius Muiru
He is a former presidential candidate who unsuccessfully contested for the top office in the 2007 General election.
After losing his presidential bid, he disappeared from the limelight and now reaches out to his flock through his television channel.
The preacher was very popular in the 90s and his crusades would attract thousands of people from far and wide.
His net worth is estimated at Ksh1.8 billion.
8. Reverend Teresiah Wairimu
She is the founder of Faith Evangelistic Ministries Family.
Her net worth is approximately at Ksh 1.5 billion.
The opening ceremony for unveiling her sanctuary was graced by several prominent leaders led by President Uhuru Kenyatta.
9. Pastor Victor Kanyari
He shot into the limelight after a television expose by a Kenyan investigative reporter turned politician Mohamed Ali.
He is infamous for asking his followers to plant a 310 seed (panda mbegu).
The preacher's life is surrounded by controversy including divorcing his wife and mother of his two kids, popular gospel singer Betty Bayo.
He is known for his opulence such as palatial mansion and driving luxurious cars.
He has an estimated wealth of Ksh 1.1 billion.
10. Bishop Mark Kariuki
He is one of the wealthiest pastors in Kenya with an estimated net worth of Ksh1 billion.
He is a minister at the Deliverance Church of Kenya and was initially based in Nakuru before he relocated to the capital city Nairobi.
Apart from being a preacher, he is also an accomplished businessman with vested interest in King's Academy School as well as other industries.
There are as many pastors in Kenya as the number of congregants.
Being a Christian nation, Kenya boasts of countless churches and many more are sprouting every single day across the country
Churches provide sanctuary, spiritual nourishments and guidance to thousands of believers.
As leaders and founders of various ministries, most preachers collect offerings and tithes from their congregants which enable them to build magnificent places of worship as well as open branches locally and internationally.
Apart from tithes and offerings, a number of modern preachers also own lucrative businesses and professions which fund their lavish lifestyles.
Regrettably, there are some wealthy Kenyan pastors who have been involved in scandals ranging from misleading doctrines to infidelity which have hit headlines nationwide and internationally.