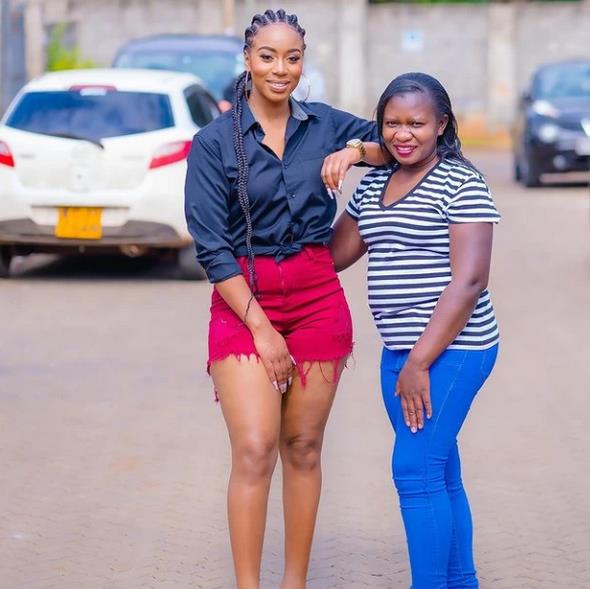 Diana Marua's Nanny has revealed that she earns Ksh100, 000 per month. She openly bragged that her salary is even more than the pay of a Bank Manager.
The Nanny appeared NTV where she reveals that by working less than 8 hours, she is able to earn Ksh100,000 per month. On top of that, she makes extra money through her social media pages. In short, she pulls in more than Ksh100,000 per month.
Every month, here is the amount of money she gets in her bank account after tax:
NET PAY CALCULATOR – 2022
Gross Pay
100,000.00
Deductions:
PAYE
21,804.35
NSSF (Tier I)
360.00
NSSF (Tier II)
720.00
NHIF
1,700.00
Total Deductions
24,584.35
Net Pay
75,415.65
PAYE Information:
Gross Pay
100,000.00
Allowable Deductions
1,080.00
Taxable Pay
98,920.00
She earns a cool Ksh 75,416 every month.
Nekesa,who hails from Western Kenya has been working for Bahati more than 5 years.Diana Marua considers her as the sister because she takes good care of her children.
Though Kenyans have refused to accept that she earns such a huge amount of money,we can confirm that it's true her salary is over Ksh100,000.Looking at Batati's YouTube income,it's enough to pay someone even Ksh200,000 per month.Bahati earns over Ksh1 million from his YouTube channel every month.