Diana Bahati has posted her latest photos, she is finally pregnant. The slay queen/singer is expecting her third child with Bahati.
Announcing her pregnancy, she noted:
"After Heaven and Majesty my biggest
stress right now is giving my third baby a
name🤧
A day at a time…. I'm enjoying every little
kick👶🤰Thank you for all your comments on our Reveal. We love you right back"
Diana accepted to settle with Bahati after kissing many frogs,she is now a proud mother of three.
Here are the photos of the pregnant Diana: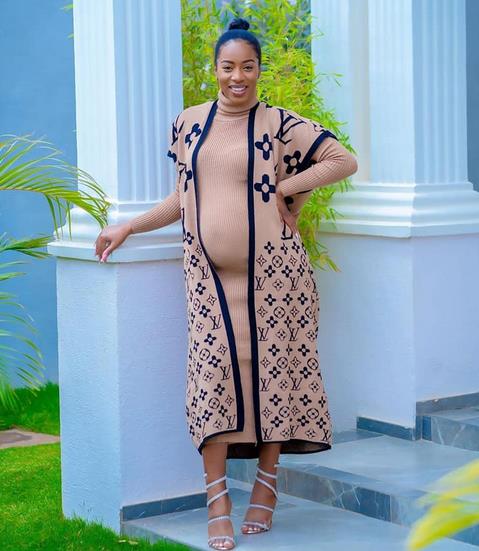 Already, Bahati has confirmed that he is responsible for the pregnancy—no DNA test.The singer is contesting for Mathare Parliamentary Seat under Jubilee Party. Maybe the pregnancy is a sign of good things to come.