Former Nairobi Governor Mike Sonko has revealed the 7 government positions Ruto offered him before joining Kenya Kwanza.Sonko,who has just joined Ruto's team claims that he was really frustrated in Azimio.
Below is a letter he wrote to his followers on Facebook explaining why he left Azimio:
It is with a heavy heart that I come to you this morning. You all know what has been going on and how I have been pushed to the wall trying to do my best for you my people of Mombasa. Time is not on our side and I have had to sit down as a leader, think about what would be best for my people and I have come to the realisation that I should work with a government that shares the same vision for my people as I and one that benefits them. It is not about Sonko now, I have to think about the people of Mombasa and their future. I will not be leaving my brother Hon. Ali Mbogo behind, who has been put to suffering by those fighting me, and therefore from the positions offered I will also consider him.
When God closes one door He opens a better one. Isaiah 43:18 and 19 He says, "forget the former things, do not dwell in the past. I am doing a NEW thing. I am making a way". With your blessings, I would want to get into this agreement with UDA, so that I can be assured of jobs and opportunities for my Mombasa and Nairobi people. I however will not leave without gratitude to His Excellency Dr Stephen Kalonzo Musyoka who has stood with me all along with the same ambition of helping the people of Mombasa. I also pass my gratitude to His Excellency President Uhuru Kenyatta who has been like a brother to me and supported me and I wish him nothing but the very best of luck in his future endeavours. Going to the other side, I go in peace and promise peaceful campaigns sio siasa ya chuki wala matusi.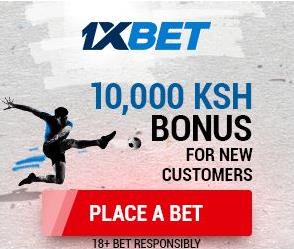 If you're with me na mnipe baraka zenu then I will be signing this agreement in the next 2 hours. Niende nisiende?
Below are positions offered to me and my people as captured in the engagement agreement/MOU.
1. One CS National Government
2. Three PSs National Government
3. Four Ambassadors
4. Three CEC's Mombasa County
5. ThreeChief officers Mombasa County
6. Two CEC's Nairobi county
7. Three Chief officers Mombasa County