The oil and petroleum industry basically revolves around importing, exporting, transportation and distribution of petroleum products such as kerosene, Liquefied Petroleum Gas (LPG), petrol (gasoline) and diesel
Kenya is among countries that are net importers of petroleum products in Africa. Consequently, the industry is largely dominated by foreign investors led by French multinationals such as Total and Rubis Energie.
In August, 2019, Kenya became the first country in East Africa to join the fray of oil exporting nations, when the retired President Uhuru Kenyatta flagged off 200,000 barrels of oil at the Mombasa Port as the first consignment for export to Britain.
Over the past few years, the sector has grown in leaps and bounds as the African economies experience bouts of transformation.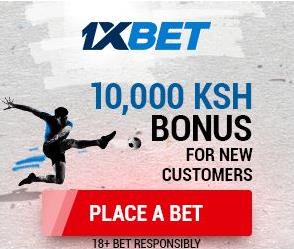 Latest statistics by the Energy Regulatory Commission (ERC) indicate that Kenya presently has over 105 registered oil companies with the top five firms commanding more than 50 percent of the entire market share.
Based on the Kenya Petroleum Industry Report 2021, Kenya had over 80 registered top oil and petroleum firms with more than 1,800 service stations.
History of Oil and petroleum industry in Kenya
The oil and petroleum industry in Kenya dates back to the colonial era in the 1900s with the first oil depot in Shimanzi, Mombasa County, which was established by the Royal Dutch Shell.
Kerosene was initially the main import packaged in tins followed by gasoline which was packaged in drums and tins.
The following is a list of top oil and petroleum companies in Kenya and their owners.
Rubis Energy Kenya
The company is owned by Rubis Energie, a French multinational listed on the Paris Stock Exchange.
It started out as Rubis Investment established by Gilles Gobin in 1990.
In 2019, Rubis Energie got full acquisition of KenolKobil and Gulf Energy Holdings after offering Sh 23 per share for 1,182,968,076 according to the Competition Authority of Kenya.
It rebrabded to Rubis Energy Kenya and fortified its position as a formidable petroleum firm in Kenya commanding a huge chunk of the market share.
Contrary to the widespread belief that the company is owned by former president Uhuru Kenyatta's family, the first family has got no stakes at the company.
The following is a list of Rubis Energy Kenya's shareholders.
Groupe Industriel Marcel Dassault:
BlackRock: 5.07%
Tweedy, Browne Company LLC
Wellington Management Group LLP:
General partners, managers:
Rubis Avenir mutual fund:
Supervisory Board:
Treasury shares
Total Kenya Limited
It is a French petroleum multinational whose command post is located in Tour Total, Courbevoie, in France. The company started out as OZO East Africa Petroleum Company Limited when it was first registered in Kenya in 1955. In 1959, it began actual operations before it was rebranded to Total Oil Products East Africa Limited in 1963.
Currently, has a network of more than 200 service stations countrywide and has presence in over 100 countries. It specializes in a wide range of products including care care products, solar lanterns, LPG, fuels among others. Its state of the art facilities which comprise a lubricant blending plant, two fuel depots, two LPGs, three lubes and LPG warehouses as well as six aviation depots ensure topnotch products to its clients.
With an estimated market share of 13.1 percent including exports as of June 2019, the company has established itself as a major player in Kenya's oil and petroleum sector.
To survive the highly competitive market, Total Kenya Limited has mastered the art of acquisitions. In 2017, it acquired Gulf African Petroleum Corporation (Gapco) an enormous asset which gave it an edge over its competitors.
Elf Oil and Chevron (initially known as Caltex) are some of Total Kenya Limited conquests acquitted in 2000 and 2009 respectively.
Vivo Energy
Formed in 2011, Vivo Energy is owned jointly by Shell, Vitol Helios Investment Partners. Its signature Shell brand products which include lubricants and fuels have endeared itself to its clientille in Kenya and Africa at large.
Ola Energy Kenya
It was initially known as Oil Libya. It officially begun its operations in Kenya after signing an agreement in 2006 with ExxonMobil Corporation.
Currently, it has presence in 17 African nations with more than 3,000 branches including Kenya and it is among top marine lubricants and fuels suppliers.
National Oil Corporation of Kenya (NOCK)
It is a state corporation and is perhaps the only Kenyan firm at the top five oil and petroleum firms in the country.
In the recent past, the company has been wallowing in financial challenges and faces an uphill task to compete with multinational oil firms which have seemingly taken Kenyan market by a storm.
Gulf Energy
Gulf energy was incorporated in 2005 before it was acquired by Rubis Energy Kenya Limited in 2019.
Before acquisition, the market commanded an enviable market share of 5.3 percent which catapulted Rubis Energy at the top of the market.
Kenol Kobil
It was established in 1959 by R S Alexander as a private oil and petroleum distributing firm.
It would later relinquish its assets alongside 14.8 percent market share following its acquisition by Rubis Energy Kenya in 2019.
Conclusion
Foreign investors have taken over the oil and petroleum industry in Kenya by a storm leaving local firms teetering on the brink or closing shop altogether after futile efforts to keep up.
The Competition Authority of Kenya regulations, however, holds that the presence of several petrol service stations competing in close proximity to the merged stations within the international best practice recommended minimum radius provides a vital competitive restraint.
Kenya announced its first oil discovery in 2012, in Turkana where a British firm, Tullow Oil, has been exploring and checking on the commercial viability of the oil.
However, Kenya's dream to export its second consignment to the world may not see the light of the day anytime soon as the London based firm has been facing a myriad of issues ranging from financial to insecurity.
So dire is the situation such that the date for next oil export batch from the Lokichar project was first pushed to 2021 then to 2022 which looked more optimistic and now to 2023 which is still shrouded in doubts.