Felix Odiwour Khodhe well known by the name Jalang'o. Felix Odiwour is a comedian, TV host, entrepreneur, radio presenter, Master of Ceremony and a philanthropist. In 2022 Jalang'o was elected as a member of parliament for Langata Constituency. He is also the founder and the CEO of Arema Media Company, which deals with advertising and marketing.
Felix rose to limelight for the role he played as Jalang'o in a famous TV show Papa Shiradula that aired on CITIZEN TV. Felix Odiwour was given the name Jalang'o by the late Charles Bukeko as a stage name on Papa Shirandula. His signature look was a green suit and an animal print shirt, which he did with a number of advertisements.
In 2018 he got an opportunity to MC at an event that was presided over by the former US president Barack Obama in Kogelo, Siaya County. President Barack Obama launched the Sauti Kuu Foundition, an NGO started by his sister Dr. Auma Obama. He got paid 2 million shillings as the MC at the Bakack Obama's event.
At 23yrs old Felix was a fisherman and a fishmonger in Homa Bay town. Felix comes from a poor background. He once said that his biggest fear in life is poverty because it once denied him the chance to join the great Maseno School, his father could not afford the school fees.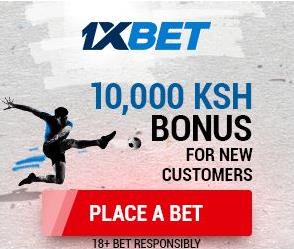 EARLY LIFE
Felix odiwour [Jalang'o] was born on 27th April, 1987 in Homabay, Kenya. The father died when Jalang'o was working on Kiss fm radio station. Jalang'os mother is still alive, she lives in the village where he built her a house. He has 3 brothers and 1 sister called Linda. One of his brother works with the USA Army. Jalang'o is from the western part of the country, Luo community.
EDUCATION BACKGROUND
Jalang'o schooled at Lake Primary School in Homa Bay where he did his Kenya Certificate of Primary Education [KCPE] and scored 442 marks out of 700. He was among those selected to join Maseno School, however, his father could not afford the school fees. They later organized for a fundraising and got the money, but on getting to school his slot had been already sold to someone else. Jalang'o said that was the first time he saw his father crying.
He joined Barkanyango Secondary School, and later was transferred to Nyagoma Boys High School. He sat for the Kenya Certificate of Secondary Education [KCSE] and scored a C+. Jalang'os brother was forced to drop out of school so that Jalang'o could get his education.
Jalang'o joined Daystar University to pursue the Bachelor of Arts in community development degree. He graduated in the year 2020, November 13.
CAREER
After Jalang'o was done with High School education he joined one of his uncle in Nairobi Lavington. Later on he moved out to quarry in Embakasi slums, where he was hosted by another of his uncle. He did all manner of jobs to survive e.g. mjengo, washing cars and also worked at a company for packing sweets.
Radio career
Jalang'o started his acting career at the Kenya national theater where he used to act set books. He later got enough experience to doing plays before he got the role at Papa Shirandula.
Jalang'o started his radio career journey at Ramogi FM doing voiceover. In 2009 he applied for a job at Kiss 100 as a radio presenter which required a degree holder. He managed to beat his degree holder competitors and secured himself a job as a radio presenter co-hosting alongside Caroline Mutoko. When he got the acceptance letter, his father passed on that very same day.
He parted with Kiss 100 after working there for 3 years and joined standard group owned station, Radio Maisha. At Radio Maisha he co-hosted alongside Alex Mwakideu. He later worked alongside Alex Mwakideu until 2017.
He was later poached by HOT 98 station. Jalang'o worked at HOT98 for 1 year and 4 months co-hosting along with Jeff Koinange. Before he was approached by Alex Mwakideu with another deal to join Milele FM. Mwakideu and Jalang'o united at Milele FM on august 6, 2018, he worked there until June 22, 2020. During the covid-19 Jalang'o was one of the 100 employees who were let go by Mediamax due to effects of covid-19 on businesses.
He later got 8 jobs offers in a span of three days. It only took a call from Radio Africa Boss Patrick Quarcoo for him to join Kiss 100.
Comedy Career
Jalang'o is a standup comedian who has performed on a number of TV shows. He is the most sort out MC in the country and he has about 5 gigs every week which get almost 500,000 for every gig.
PERSONAL LIFE
Jalang'o is married to a Taita lady by the name Amina Chao. And they have baby boy. He also has another child with his Kalenjin ex-fiancé known as Chekoiyet boiyo. A baby girl by the name Salika.
AWARDS
Jalang'o won the prestigious silver button from YouTube management from his YouTube channel "Jalang'o TV". Six months later he earned the recognition from the streaming platform who always award YouTube with the YouTube creator award, for surpassing 100k subscribers mark.
NETWORTH
Jalang'o is one of the most famous, influential and riches media personality in Kenya. His net worth estimate is about 2.6million dollars.
BUSINESS AND VENTURES
Jalang'o is also the founder and CEO of the media company by the name Arema Media, which deals with advertising and marketing.
Jalang'o disclosed he put together team of technology, content and business development experts to bring to life one of his ideas, a homegrown video platform offering local creators an alternative to YouTube, complete with its own monetization options Enter JTube.