Karen Nyamu is a Kenyan politician, lawyer and also director at the Nairobi Water And Sewerage Company. She owns her private law firm known as Njeri Nyamu & Co Advocate, located in Nairobi CBD Kenyatta Avenue, ICES building, 17th floor.

EARLY LIFE
Karen Nyamu was born in January 1st 1997 in Eastlands Nairobi. She is the second born out of four children.
EDUCATION BACKGROUND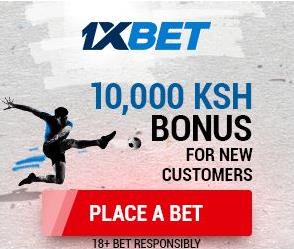 Karen Nyamu is a former student of university of Nairobi where she pursued a course in bachelor of law [LLB] and is a practicing advocate.
CAREER
Karen Nyamu is an advocate of the high court of Kenya, she also owns a law firm by the name Njerio Nyamu & Co Advocates.
Political career
Karen Nyamu joined politics in 2013, she was running for the position of member of the county assembly [MCA] in Nairobi County. She was endorsed The National Alliance [TNA] and won.
Karen Nyamu was put in charge of the Nairobi County Assembly's committee on Education and Social Services. The time she spent in the office, she started many projects to help the county schools and social services.
Karen Nyamu became more popular in the year 2017 when she ran for the position of the women representative for Nairobi County. She was endorsed by jubilee party, although she did not win.
PERSONAL LIFE
Karen Nyamu is the second born of four and a mother of three.Karen Nyamu is not yet married, although she has had a few unsuccessful relationship.
Karen Nyamu was in a relationship with DJ Saint Kelvin. They dated for a few years but they later broke up due to constant fights. Kelvin said that he did not want to raise they daughter under such conditions. They are in good terms and decided to co-parent.
Karen Nyamu also had a relationship with Samidoh a kikuyu musician. Although Samidoh was married they had an affair which resulted to the birth of their son, Sam Muchoki. They also came to an agreement to co-parent.
NETWORTH
Karen Nyamu makes her money from her career as a lawyer and her career in politics. Her net worth is estimated to be about 2-5 million dollars.
FAMILY
Karen Nyamu is a mother of three kids. Two kids she got with the kikuyu singer Samidoh and the first born with DJ Saint.
BUSINESS AND VENTURES
Karen Nyamu owns a law firm.
CONTROVERSY AND DRAMA
Karen was caught on camera interrupting Samidoh's concert in Dubai. She was seen attempting to sit on Samidoh's lap in front of Samidoh's wife Edday Nderitu.when karen was questioned about it he blamed it on the alcohol.
She was again caught on camera interrupting Karangu Muraya, a Kenyan musician. Karen entered the stage while karangu was performing distracting the all performance. Karangu Muraya security where forced to remove Karen Nyamu out of the stage.
KAREN NYAMU PROFILE
Real Name: Karen Njeri Nyamu
Nationality: Kenyan
Tride: Kikuyu
Education: Bachelor Degree [LLB]
Place of Birth: Nairobi
Career/Profession: Advocate and a Politician
Children: Three
Religion: Christian