Samuel Muchoki well known as Samidoh is a Mugithi singer and an Administration police officer. Samidoh is the third born out of six children. Samidoh was introduced to Mugithi by his brother Kariz Magic who is also a musician.
Samidoh came to limelight first after the release of his first song called 'Ndiri Mutwi Mwega'. Since then he has continuously climbed the fame ladder. He has also released other songs which continued to top the kikuyu music chart.
Samidoh's life after fame has had a lot of controversies, after his relationship with Karen Nyamu, a city politician that led to them having a son by the name Sam Muchoki Junior.
EARLY LIFE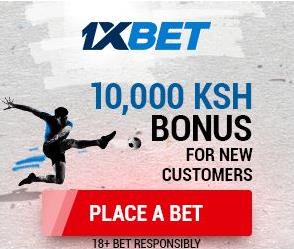 Samidoh was born in 1st November 1990. He is the third born of six [all boys]. Samidoh was born in Subukia Constituency, Nakuru County. His parents are Michael Ndirangu and Miriam Wairimu.
Samidoh's father died when he was only three years old in tribal clashes. His father was a police officer. After the death of the father, the uncles chased them out of their Subukia home and they were forced to relocate to Oijororok in Nyandarua County. Samidoh's mother was a hard working lady that did casual work to support her children; she was also a farmer. Samido's mother died when he was in secondary school form two.
EDUCATION BACKGROUND
Samidoh joined Oijororok primary school and later dropped out when he was in class seven due to the difficult situation at home. Samidoh had to do casual work at a very early age to help his mother put food on the table. He was once hired as a shamba boy. Later he joined Kieni primary school, where he did his Kenya Certificate of Primary School examination [KCPE].
In 2004 Samidoh joined Kieni secondary school, however, the mother became sick, and due to the condition of his mother he was forced to move to nearby school Oijororok secondary school, so as to take care of his sick mother, although the mother later died.
After the completion of his secondary school education he joined the NYS and was expelled later after sneaking out of Gilgil camp to go for AP recruitment. He however, never made it to those short listed. Samidoh got employed at a flower farm where he saved enough to join a polytechnic institution. He joined Kenya Polytechnic University in 2011 to pursue a diploma course in business information technology. After he graduated he joined the Administration police service.
CAREER
Samidoh is an Administrative Police Officer; he joined the service in 2013. He was first posted to Eastleigh, Nairobi, for his first operation.
Later on he was posted to Mpeketoni in Lamu County. He got transferred to Dadaab in Garissa County, after serving in the coast region. He was later on posted to Athi River in Machakos County.
Samidoh is also a well-known Kikuyu musician. His passion for music started at a very young age. He would lead in choir while in school and was also a leader of worship time at the Christian union. After high school education he joined Kamande Wa Kioi's band in Nairobi as a backup singer. Samidoh's elder brother was the drummer for the band. He was in the same band for about two years.
After the two years of working under Kamande Wa Kioi, he reached a point where he wanted to grow his career more. He decided to pursue his career as a solo artist. Samidoh came into the limelight first when he recorded his first song by the name Ndiri Mutwe Mwega. The song got very popular and also got a lot of views on YouTube. He has continued being successful with his music.
PERSONAL LIFE
Samidoh is the third born of six. The parents are late Michael Ndirangu and Miriam Wairimu. Samidoh is married to his high school sweetheart Edith Nderitu Muchokio. They both have 2 children; a boy and a girl, Michael and Shirleen.
He was also involved with a city politician Karen Nyamu and together they have a baby boy by the name Sam Muchoki Junior.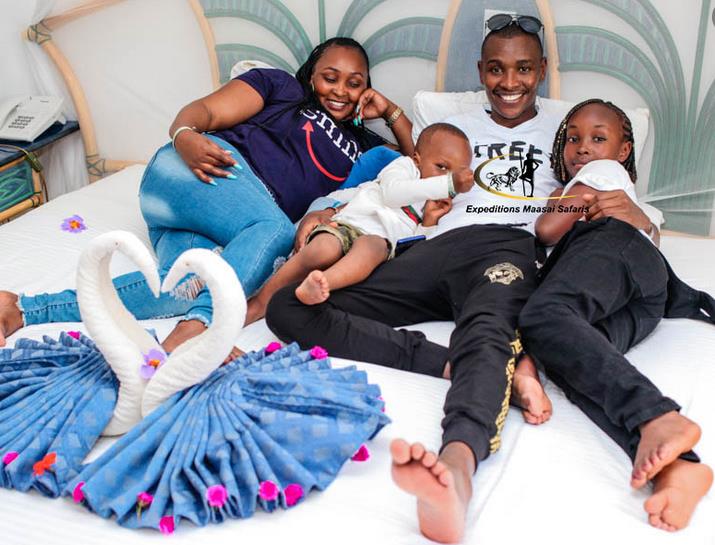 AWARD
Samidoh was awarded the silver plaque by the YouTube community for surpassing 100k subscribers mark on the streaming platform.
NETWORTH
Samidoh earns a living through his profession as an Administration police officer, music, performance, YouTube channel and also on sportify submission. His net worth estimation is about 2 million dollars.
INSPIRATION
The source inspiration behind Samidoh's success is his mother. Samidoh wrote a tribute to his mother "To the woman that bore me, Miriam, every day I see your prayer come to fruition. Thank you for giving me life and nurturing my talent at a tender age.
BUSINESS AND VENTURES
Samidoh launched a mugithi club in Nakuru called unique tavern ion in the year 2021. He also owns sparkling beach view carwash bar and restaurant and a club in Githurai 44.
He has rental apartments in Nairobi; he has also displayed the building on august 2021 on his social media.