When you are choosing the best estate to live in Nairobi,you definitely have to select the best out of the 53 estates in the city.
Nairobi is the capital city of Kenya and has more than 50 estates which accommodate over 4 million people. More than 80 percent of the people who live in these estates were not originally born in the city but have migrated in search of greener pastures.
In the process of searching for houses for accommodation,these individuals consider several factors,which include:
Clean apartments
Plenty of water
Security
Apartment prices
Closeness to Nairobi CBD
Drainage system
It's quite unfortunate that several estates don't have constant supply of water,but some landlords have made it possible by having bore holes in their houses.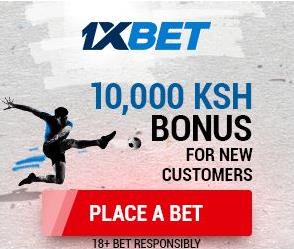 The most important thing to consider when looking for a house in Nairobi is rental charges.But as you know,we have different financial strengths,I can choose a house of Ksh 15,000 in rent while another person is comfortable with Ksh 150,000 rent…it all depends on your pocket.
We have covered a significant part of the city,conducting research on the best estates to settle in in a bid to help those seeking for good houses in secure estates.
There are some estates we have not listed below because of their history of crime and other challenges like lack of water and poor drainage system.The estates include Kayole,Kibera,Mathare,Dandora and Kariobangi.
The parameters we used to classify estates as the best include availability of water,good drainage system,good road network,and security.
The following are the best estates in Nairobi:
South B
South C
Embakasi
Komarock
Karen
Runda
Nyari
Lovington
Muthaiga
Kileleshwa
Langata
Westlands
Kitisuru
Donholm
Buruburu
Rongai
Ngong
Kahawa Sukari
Kahawa West
Roysambu
Makadara
Hurlingham
Jamhuri
Kilimani
Nyayo Estate
Tassia
These are the most comfortable estates to seek for houses to live in case you are new in the city.We however warn that some estates are a no go zone for people earning less than Ksh 150,000.Estates like Kileleshwa,Runda,Muthaiga,Roselyn,Kitisuru,kilimani and Karen are a preserve of the rich,where rental prices range between Ksh 60,000-Ksh300,000 per month.