Obama concluded his three days tour in Kenya by giving a thrilling speech at Kasarani which left Kenyans more motivated and eager to implement key points that he touched on.
US President Barack Obama started his speech by stressing that he is the first American sitting president to ever step on Kenyan soil; he also identified himself with Kenyans stating that he's the first Kenyan American President.
During his speech he explained his relationship with his sister Auma Obama which started 28 years ago.
"the last first time I was in Kenya I lost my bag at JKIA,that was the time my sister Auma picked me with an old Volkswagen Beetle which broke down five times on the way",he said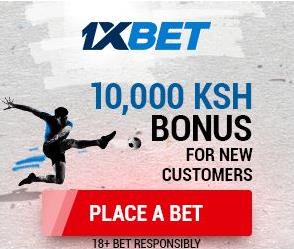 President Obama was very categorical on women and girl child issues. The president urged Kenyans not to treat women as second class citizens. He further argued that an educated woman is likely to give birth to educated children.
The president also pointed out on the issue of corruption. "The country loses over 250,000 jobs annually due to corruption and tribalism", he said.
He also reiterated that the government should not prosecute small people only when it comes to corruption. He urged the government to ensure that everybody, whether a senior government employee or a junior one should be prosecuted whenever they participate in corruption.
Obama also urged the Government to treat all Kenyans equally regardless of religion,race,tribe or social background.He argued that your second name should not be  the determining factor when it comes to accessing opportunities.
After concluding his speech, Obama left for Kenyatta University where he met the Civil Society at the institution and interacted with them for considerable time.
Obama also vowed to work with Kenya in dealing with extremists and the Al-Shabaab menace.To achieve this,he promised to share security intelligence reports with the Kenyan government from time to time so that they can be promptly implemented.
He also encouraged women and the youth to develop the spirit of Entrepreneurship as much as they seek to receive training and funding from the government.
In regards to democracy,Obama emphasized that true democracy manifests itself when there are complains from dissatisfied opposition and other members of the society.These forces ensure that the society grows democratically due to  freedom of expression and argue their case when democracy is not practiced to the letter.
During the speech Obama attacked some opposition leader who described as engaging in double speak."when you were in Government you didn't want America to speak about the ills in the government,now you are in opposition you want us to attack the Government",said Obama
Obama is expected to leave Kenya on Sunday at 4.30PM.