Mike Sonko is the current Senator for Nairobi County and he is going strong each day.
The Senator is eying the Nairobi Governor seat and he is actively repackaging himself to face the current Governor, Evans Kidero.
In 2013, he was barred from contesting for the seat due to his academic qualification, immediately the election was over he resorted to enrolling for a degree at Kenya Methodist University; he graduated in July with a Bachelor's degree in Business Administration.
Sonko unveiled his Sonko Rescue team which comprises of several fleet of cars, Ambulances, fire engine vehicles and other vehicles which are used to help Nairobi residents during emergency periods, funerals, weddings and other social services.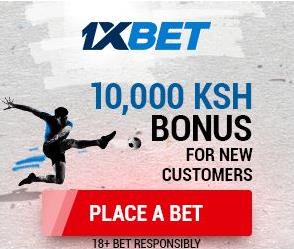 These are some of the essential services Nairobians need most and Sonko became a solution. But this idea was slowed down by President Uhuru's remarks during Madaraka Day speech.
During Obama's trip to Kenya Kidero scored own goal when his grass was highly criticized; even the president's body language was satirical as he encouraged the Governor that his grass will grow.
Kidero portrayed a character of someone with poor planning skills and Sonko will use this to beat him in 2017.
Sonko has also sued Kidero for soiling his name by claiming that the Senator is a drug dealer and bhang smoker; this case will drag and divert Kidero's attention from serving Nairobi residents.
In addition, the Governor has another case with Kakamega Senator Bony Khalwale; he is also linked with the collapse of Mumias Sugar. All these challenges are eating him up and de-linking him from the people he ought to serve.
Finally, the fact that Raila Odinga is not fully behind Kidero makes Sonko smile.
Kidero has neither been here nor there as far as Politics is concerned, CORD supporters hate him; even Uhuru will not trust him in 2017.