A lady by the name Ashley Matheu has come out to protest Kalonzo Musyoka's actions when they visited his office.
According to Ashley,Kalonzo called them to his office to discuss youth leadership issues and when  lunch approached he decided to order for them chips costing Sh.70.To make matters worse they heard Kalonzo seriously bargaining; the Cashier sympathized with him and reduced the price to Sh.65.
They hurriedly ate the chips and disappeared while in shock.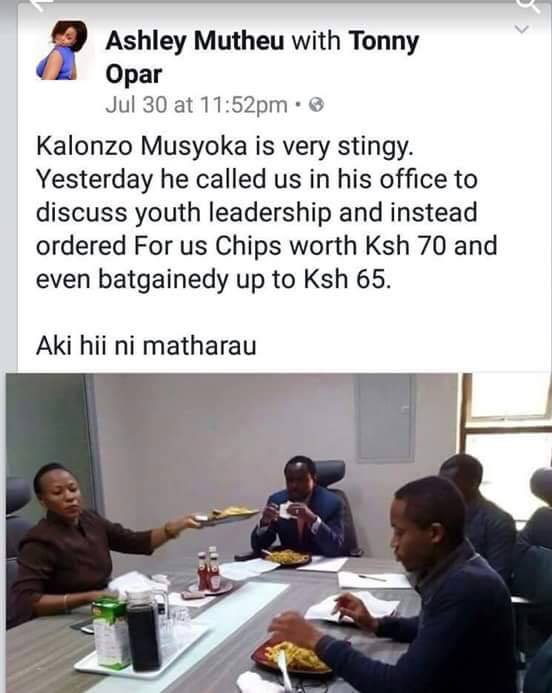 Kalonzo taking lunch at his office