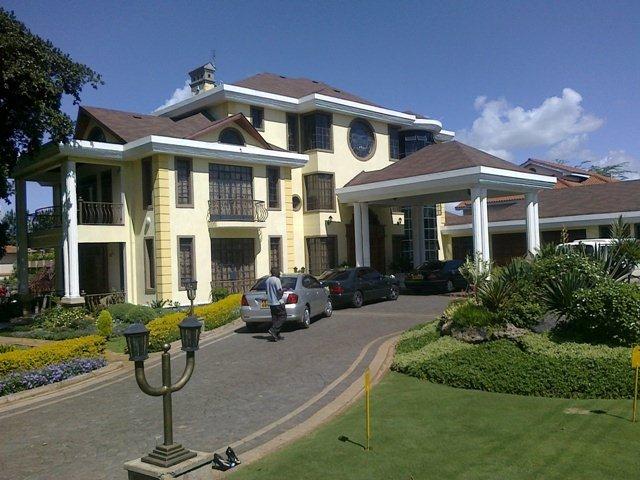 As you continue swimming in poverty ,your pastor is accumulating more and more and moving closer to the king.
Recently,photos of Pastor Ngang'a's house in Karen emerged and for the first time his congregation were shocked that he lives in Karen as they contribute from Eastlands.
The tithe you pay every Sunday don't go to the less fortunate as you think,that's Kiuna's income.
The house you see here belongs to Kiuna and if you thought your pastor is poor then you are living in a cocoon.