Self-Sponsored Students are those who don't directly benefit from helb loans. They are, therefore, required to pay more fees than the regular students.
Since they have options to choose a course of their choice, they have an upper hand over the regular ones whose area of specialization is determined by the Joint Admission Board.
The choice of a course at the university may highly determine what you will be in life, so it's very important to take time before you make the ultimate final decision. Sometimes you might choose a course which is not marketable, making your chances of succeeding in life slim.
The following are the courses you should choose in college to enable you have a bright future: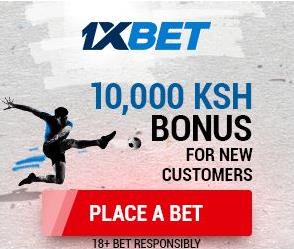 1. Medicine
Medicine is the most marketable course in East Africa, and one of the highest paying professions in the world. You won't go wrong pursuing a Degree in Medicine. However; you must obtain at least a B in KCSE for you to be admitted to the course.
2. Electrical and Electronic Engineering
Sometimes you find someone who scored A plain in Mathematics and Sciences but performed dismally in languages and humanities, which pull their grade to a B- or C+.These are the ideal students who should enroll for BSc Electrical and Electronics Engineering. Alternatively, they can pursue Civil and Mechanical Engineering.
3. Law
If you are good in English and humanities this is the best course for you as it will open so many opportunities for you. Pursuing law does not necessarily require someone with excellent analytic skills, what is needed is someone with excellent critical thinking.
Most of the best lawyers in Kenya did not perform well in school but they have produced excellent performance in court rooms.
4. Human Resources Management
It's not by coincidence that the best Human Resources Managers in Kenya are those professionals who passed through self-sponsored program. Most of them schooled in private institutions which mostly offer quality education.
Human Resources Course will open for you wonderful opportunities after college. The course also equips you with skills necessary to employ yourself in case you don't quickly secure a job opportunity.
5. Bachelor of Commerce
Bachelor of Commerce admits so many form fours each year, but that does not mean that you'll not be employed after graduation. As a BCOM student you are allowed to specialize in Accounting, Human Resources, Marketing,
Finance and Purchasing. All these courses provide ground for further studies.
As a clever student you should immediately enroll for CPA or CIFA to enable you have an upper hand over your peers.
6. BA Linguistics
There are many expatriates working in the country, Chinese are coming in numbers while several countries have embassies in Kenya. If you pursue linguistics course and ensure that you master Chinese, Italian and French then you will be among the highest paid Kenyans.
The country lacks enough people in this field; even the few who call themselves experts have not mastered all the three languages.
7. Pharmacy
If at all you want to get rich quickly please do pharmacy. The course has a lot of unexploited opportunities in Kenya.
Most Pharmacists don't go for employment after graduation; they simply open their pharmacies and chemists, and make quick money.