A wedding is one of the most adored events in every living man or woman on the Universe. It strengthens the bond between the lovebirds and assures them of a great future. But what brings headache is preparation for the Wedding.
It can come at a time when you are not financially prepared and since you don't want embarrassment, you have to do everything to satisfy all parties in your wedding.
One thing that people hate is the budget associated with any kind of a wedding. I have managed to be the chairperson of several wedding committees and I would like to share my experience on the amount of money to spend during a wedding.
The first thing to know is that marriage does not end when the wedding ends; it's actually the beginning of a long journey. Don't spend all your cash to make people happy as you remain swimming in poverty. Have a reasonable budget that will not break your bank.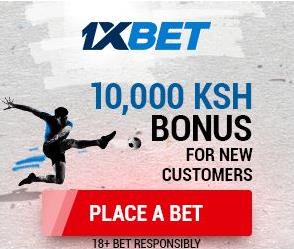 The committee members are the most important people, choose at least 15 strong members who can coordinate the function from inception to completion. They don't have to be family member, but people you believe cannot disappoint you.
Make rough estimates of the amount to spend on your wedding. The following are the best things required in a wedding:
At least 8 vehicles, one for the bride and another one for the bridegroom.
A sleek car which will carry the bride and the bridegroom. In Nairobi, a Range Rover, Mercedes, Prado or Toyota V8 can cost you Ksh 35,000 per day.
Look for a reliable company or individual who will cover the wedding. He must have at least two video cameras.
Identify a company to fix tents and flowers. There must be more than one tent because one will be placed where the cake will lie and others will provide a shade for the visitors.
Ensure that you have people to supply food during the party; they must be from a reliable company.
Identify someone to provide a cake for the wedding. It's the bride's responsibility to identify the cake of her choice.
Select a group to perform during the ceremony. They can be a church choir or professional dancers. Also include a Master of Ceremony
Identify the venue of your wedding.
Then identify where to purchase suites for those to match in your wedding
Set a good budget for the gown. This is purely the work of the bride groom and not the committee
All these things need concerted efforts, both from the committee members and the ones tying the knot.
To accomplish this, never frustrate your committee. Ensure that they make it their own even if it's your wedding. Allow them to make critical decision without necessarily interfering with their program.
The first thing they should do is to decide how regular they should meet. From my rich experience, they should meet at least twice a month and when it's one month to the wedding, they ought to meet weekly.
The first few meetings is to put a target amount to pay for each committee member, this will be based on the rough estimate you have done.
The total cost of your wedding should be Ksh 500,000 if you live in Nairobi, but it might go up if you choose to use a Limousine instead of a cheap car.
To hire a limousine in Nairobi will cost you at least Sh 35,000 per hour and if your wedding will take 4 hours then the total amount will be Ksh 150,000.