There offer 100 companies in Kenya that offer fresh graduates opportunities to work for them as graduate trainees.Though jobs for fresh graduates attract thousands of applicants,it's always advisable to fight hard to secure one so that you can grow within an organization
Fresh Graduates often get a hard time identifying companies offering graduate trainee job vacancies in Kenya because it's hard to find anyone guiding them on how to seek employment immediately after college.Over 30,000 fresh graduates enter job market in Kenya each year;something that make it difficult for any job seeker to land a job at the right time.
When I completed my first Degree, I thought it was easier to get even Internship.Hell broke loose when I dropped my CV in almost 50 companies and no one was interested to contact me.I thought I was alone until I found a million others on Nairobi Streets equally desperate.
Sometimes it's demoralizing when you see every job being advertised requiring at least 3 years of working experience yet you have none.How do they expect a fresh graduate to have such experience!Their intention is to reduce the number of applicants to manageable level.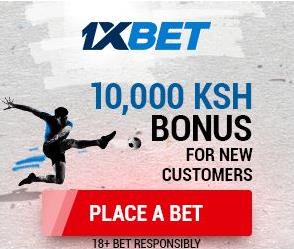 This article sheds some light about the companies which give fresh graduates opportunities to work for them annually.Even if you don't have practical experience,they can consider your application.
As you search for employment, remember also to check on these companies' websites
1. G4S
2. Kenya Revenue Authority
3. KPMG
4. PWC
5. Deloitte
6. Cooperative Bank of Kenya
7. Commercial Bank of Africa (CBA)
8. Kenya Commercial Bank (KCB)
9. Kemri Wellcome Trust
10. Safaricom
11. Barclays Bank of Kenya (BBK)
12. Insurance Regulatory Authority (IRA)
13. Jubilee Insurance
14. Equity Bank
15. Britam Insurance
16. APA Insurance
17. GT Bank
18. Bank of Africa
19. Kenya Power
20. KTDA
21. United Nations (Annual internships)
22. General Motors (GM)
23. PKF
24. RSM Ashvir
25. Earnest & Young
26. East African Breweries Limited (EABL)
27. Standard Chartered Bank Kenya
28. Capital Markets Authority (CMA)
29. Centum
30. I &M Bank