Opposition leader Raila Odinga has issued a very strong statement concerning Uhuru's role in fixing Ruto at the ICC.In the statement,Raila has claimed that Ruto's freedom lies squarely on Uhuru's good will:
Below is the full and moving statement:
I have read the news from Kenya while here in Korea that Jubilee is asking me to go and testify as a defence witness on behalf of Hon. William Ruto at his trial at The Hague. I am intrigued by this request.
Firstly, Hon. William Ruto has not been put on his defence. The ICC is yet to rule whether Hon Ruto has a case to answer. I don't know what information those calling upon me to testify for Hon. William Ruto have, but they seem to know something that the rest of us do not know. I find this premature talk about Ruto's defense curious and disturbing indeed.
Secondly, I have stated in the past that I am willing to testify on behalf of Hon. William Ruto, that ODM was not in any way involved in planning any violence in the 2007/2008 period or any period at all.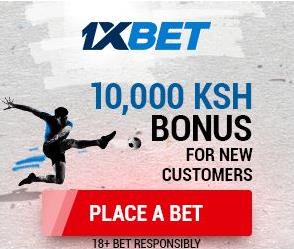 Ever since I made that offer, I have been publicly and privately told by persons claiming to stand with Hon. William Ruto that my testimony is not needed. In fact, Hon. Ruto and his legal team have been publicly beseeched by the same Jubilee politicians challenging me today to testify, not to accept any help from me. This makes the renewed urgent call for me to testify even more curious and disturbing. Something seems to be afoot and only this Jubilee brigade seems to know it.
But most curious and disturbing is the fact that nobody is talking about recanting and withdrawing the false testimony that they confess they used against Hon. William Ruto at his trial. My testimony in support of Hon. William Ruto will not assist him so long as the false testimony procured against him by the PNU brigade remains on record at The Hague. My testimony would equally require that those who coached witnesses disclose what they told the witnesses to say against Hon Ruto to enable me effectively counter the lies in aide of the DP.
The only people who can recant, disclose and withdraw the false testimony against Hon. William Ruto are President Uhuru Kenyatta and his PNU brigade. The freedom of Hon. William Ruto is therefore in the hands of President Uhuru Kenyatta. He is the one with the key to his deputy's freedom.
If President Uhuru is genuine about securing the freedom of his coalition partner and Deputy President, then he must immediately do the following:
1. Order Hon Moses Kuria, David Murathe, Kamotho Waiganjo and Njenga Mwangi to immediately swear affidavits and disclose the names of the witnesses who they recruited against Hon. William Ruto and what they told them to say against him so that the defense lawyers may discredit their testimony in their arguments on "no case to answer." This will also help those willing to testify in favour of the DP, including myself.
2. Order the former Director of Intelligence Mr. Michael Gichangi, the President's political advisor Ms Nancy Gitau and Principal Secretary Mr. Mutea Iringo to immediately swear affidavits regarding their role in incriminating Hon. William Ruto and disclosing the evidence that they procured against him so that the defense lawyers succeed in their "no case to answer" motion.
3. Order the National Intelligence Service to immediately recant and withdraw the confidential exhibits 19 and 19 A of the Waki Report which contains the evidence incriminating Hon. William Ruto in the Pre-Election violence of 2007/2008. If the President does not do the above, then we must conclude that he and his PNU brigade are playing a very cruel and callous game against Hon. William Ruto.
HON RAILA A. ODINGA;
LEADER, ODM/CORD-COALITION.
OCTOBER 12, 2015.