The Government of Kenya has set aside Ksh Sh37.5 million to buy 1,000 bar soaps from the local wholesalers.
Reliable information indicate that the Ministry of Devolutions, which is responsible for conducting special programmes and emergencies responses, set aside Ksh 16 billion to cater for emergency cases which may arise from the highly anticipated El Nino rains. The Devolution ministry clearly indicated that a single bar soap will cost Sh37, 500, the figure may rise based on any price changes that may arise during the El Nino period.
A single bar soap in any Supermarket in the country costs between Ksh 60 and Ksh 200, which is 500 times less than the figure quoted by the devolution ministry.
Kenyans have run riot on social media platforms, with most of those who expressed their opinions vowing to teach the Jubilee Government a lesson in 2017.They argue that despite Uhuru failing to put his house in order, the run-away corruption in his government is even worse than what was witnessed during KANU's 24-year reign.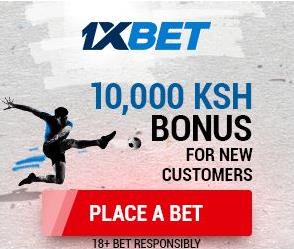 For instance, the Devolution ministry lost over Ksh 1 billion through corruption and no action was taken against the leaders responsible for the mess, in fact they are sitting pretty in their offices, giving instructions to the juniors, and responding to critics with an attitude…"mta do"
Corruption has also spilled over to counties, with most leaders opting to spend as little as Ksh 109,000 on a single wheelbarrow. The curtain lovers were also not left out as they procured handful of curtains at Ksh 7.8 million.
The economy is crippling, even the Treasury Cabinet Secretary confessed that Uhuru's government is very broke.But the government seems not to be bothered.
The question Kenyans are asking, are we going Greece way? Where is the problem?