Mombasa has over 20 fives star hotels and several 4, 3 and 2 star hotels which compete favorably with the best hotels in the World.
Some of the best hotels include: Voyage Beach Resort, Sarova Whitesands Beach Resort and Prideinn Hotel.
The good thing with hotels in Mombasa is that maximum security is guaranteed on top of the quality services they provide.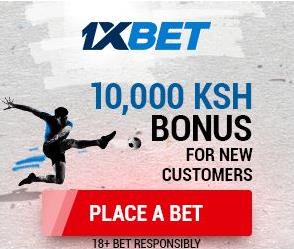 2. Fort Jesus
Fort Jesus is one of the tourist attraction sites in Mombasa; taking a picture around this site is the best thing to happen to anyone who needs a memorable moment at the old town.
It was built by the Portuguese in 1593-1596 to the designs of Giovanni Battista Cairati to protect the port of Mombasa; it was also used by Portuguese to monitor attackers the Indian Ocean.
The building has several rooms which were used by the Portuguese hide from enemies. Some of the rooms are raised to have a strategic view of the ocean.
The building has not been re painted for centuries, thus giving it a purely ancient look.
3. Fantastic beaches
Mombasa has attractive natural beaches scattered across the town.
Most of the beaches are privately owned but some are owned by the Kenyan Government.
Whether you are in Malindi, Nyali, Bamburi, Lamu,Mtwapa or Kilifi,you will never lack a beach where you can relax and enjoy cool breeze .
Some of the most famous beaches in Mombasa include:
• Diani Beach
• Nyali Beach
• Watamu Beach
• Bamburi Beach
• Shanzu Beach
4. Warm Weather
Mombasa weather is friendly to anyone visiting the town for the first time regardless of their country of origin.
Mombasa enjoys hot and sunny weather throughout the year, with hours of sunshine, high temperatures and little rainfall. The weather is favorable for most of the tourists visiting the town.
When you visit Mombasa, don't bother to carry heavy jackets; you don't need them.
5. Culture
The indigenous tribes in Mombasa have amazing and unique culture; from food, traditional Swahili houses and the Swahili language will make you think of not leaving the country.
This is the only place where you will learn the original Swahili, drink coconut juice, eat plenty of pilau and showcase your moves to chakacha dance.