Barely a month after she badly exposed fat women badly, controversial blogger Njoki Chege has come with another one; women who smoke.
This is shocking:
Twenty years ago, women used to cook like their mothers. Today, they smoke like their fathers.
There are fewer things more disgusting than a woman who smokes. And I'm not talking about cigarettes. My beef is with women who smoke shisha.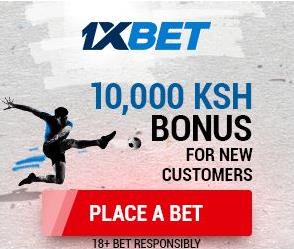 Shisha girls are undesirable, rough and have completely lost respect for themselves.
There are two types of shisha girls: the eastlando and the so-called upmarket ones.
The eastlando types use cheap perfumes costing Sh350 and buy high heels from Toi Market and Bus Station.
They text random men on Fridays "Leo turn up iko wapi, baby?" because they need a man to buy them a pot of shisha.
They are happy to go to Club Cubano but will never forget you if you upgrade them to Mojos.
They wear their plastic weaves long and coarse, the ones you comb until the scalp protests.
The polish on their nails — mostly blue — is chipped and their lipstick ghetto; the ones bought at Moi Avenue for Sh200.
Their dreadlocks — if they happen to have them — look dirty and they have scales of dandruff littered on the collars of their discoloured blouses.
Because they cannot walk well in heels, most wear sandals from Bus Station to the club.
And since they walk all the way from Bus Station, Odeon or Kencom, their feet are dusty and smelly.
Then there are upmarket shisha girls; the ones who live in servants' quarters in Kilimani or with their parents in Garden Estate or Kahawa Sukari.
The ones whose Instagram accounts are filled with semi-n@de 'gym selfies'. They think we don't see how they have 'breathed-in' to give us an illusion of a toned, wasp waist.
Their weaves are a bit more expensive but that doesn't mean they won't recycle them.
Once the weaves are off, they are washed and blow dried.
SHISHA GIRLS
These upmarket shisha girls think Caramel and Dusit2 are heaven and that kapub 1824 is paradise.
By the end of the night, you find them being groped at the back of cheap Mitsubishis and Subarus, shuffling through their purses for a condom.
They tweet social media 'big wigs' to get attention.
They pretend to be sophisticated because they think class is eating at Java House and walking around with a Java cup. That is just a paper cup, silly.
They have blogs where they mash up these silly mismatched mitumba outfits they were loaned by some second-hand retailer from Jamia Mall.
They wear red lipstick. On a bad day, they comb their pale tufts of hair, throw on a flower or a kitambaa to hide their receding hairlines and tweet #TeamNatural!
Their social media photos look better than their real selves because of the tonnes of filters that turn their obsidian skin tones into caramel and mustard.
It is all fun and games until you meet them and you wish you were a dermatologist.
You realise the smooth, olive skin you saw on social media is nothing more than a weathered, face battling an ancient bout of acne.
They cannot afford a car but think class is taking a cab and hassling a young man to drop them home on his empty fuel tank.
Generally, these girls post photos of themselves on social media smoking shisha in industrial quantities.
They are feral, amoral and loose without an inkling of self-worth. If you are a man in need of a cheap lay, look no farther.
CHEAP DATE
Eastlando or upmarket, just ask if she smokes shisha.
If her answer is 'Yes', your work is basically cut out for you.
All you need is to buy her a pot of shisha and await her blackout, drag her to your car's backseat and she is all yours.
If your Instagram is filled with photos detailing wild nights out with 'the girls' gathering around a pot of shisha, you must rethink your life choices.
No man will take a woman who smokes shisha seriously.
You are nothing more than a cheap date and it is no wonder most of you are complaining that you cannot land nice guys to take you out on romantic dinner dates. It is the shisha.
He will hang out with you, buy you a couple of Guaranas and a pot of shisha, but that's just about it.
No man in his right mind is going to fork out Sh5,000 on a proper dinner date with a shisha girl.
You only attract losers who retweet you and like your photos.
Serious guys holed up in offices cutting deals have no time for a woman whose weave smells of a strange strain of strawberry flavoured shisha.
Who doesn't know that girls who smoke shisha are the scum of womenfolk?
The bottom feeders of the female ilk, the lowest calibre of women; somewhere in the neighbourhood of hookers? Hang on; did you know shisha is also known as 'hookah'?
NOT CLASSY
There is nothing cool or classy about smoking shisha.
The pungent aroma aside, you are nothing more than a prime candidate for cancer.
Research by the Centre for Diseases Control and Prevention shows that smoking shisha for an hour involves 200 puffs in which you inhale approximately 90,000 milliliters of smoke compared to the 500-600ml of smoke inhaled when smoking a cigarette.
While the rest of us will be seeing off children to high school in our forties, you will be paying for the sins of your youth.
You will be wasting away in a cancer ward in a public hospital, depleting your insurance cover and losing the battle.
Of course, only your ageing mother will be by your side because you will have no children thanks to shisha, sorry hookah, which greatly interferes with fertility.
So, ladies, don't go easy on the shisha pots. Just stop smoking shisha. Then watch your life change and prince charming waltz into your life!