There are over 6 types of decoders in Kenya, GOtv,ADN, Zuku,DSTV,Bamba and Startimes decoders.But in most cases ,customers are often confused which is the best decoder to buy in Kenya among those listed.
I have tried almost all the set boxes and today I would like to advice on advantages and disadvantages of owning respective set boxes.
GOtv
GOtv is owned by Multichoice,which also owns DSTV.The decoder can be obtained from any major supermarkets (Nakumatt,Tuskys,Uchumi and Naivas).The sales persons also have tents along major streets in Nairobi,Mombasa,Nakuru,Kisumu and other towns. One of the best things about GoTV is that you can watch over 70 local and foreign channels. It's also one of the few decoders which provide a variety of football channels, but you have to pay for them.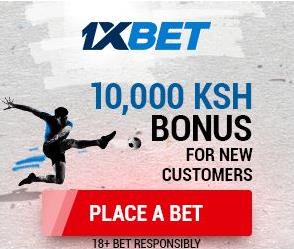 Gotv, however, has monthly subscription of not less than Ksh200.
To buy the decoder, you need at least Ksh 1900 but the prices vary depending on seasons.
The decoder is not suitable for people who are not ready to pay subscription fees,but it's the best decoder if you want to watch a variety of channels.
The signal for the GoTV decoder is good in Nairobi and major towns but weak in remote areas.
Zuku
Zuku is another set box which is very common in rural areas-I don't know why.It is also common in Nairobi where people like using the internet.
One biggest advantage about Zuku is that you can connect it with the internet and pay monthly subscription of Ksh1, 200.The internet has super speed and it is unlimited. The signal is also super clear.
Zuku decorder has over 50 channels including the local ones. To buy the set box you need at least Ksh2, 000, but the price varies depending on seasons.
DSTV
DSTV is ideal for business and football lovers.The set box,which goes for Ksh 3,800,has good signal in all parts of Kenya,which is why almost every pub,whether in remote or town has this decoder.
The only disadvantage is that subscription fees is higher than other decoders.
ADN
ADN is the one of the best set boxes since it doesn't require monthly subscription.The setbox contains all the local channels as well well as other international channels.
The signal for ADN set box is strong in most parts of the country.
Startimes
Startimes is so far the best decoder to buy in Kenya because you can watch all the local channels without paying subscription fees.The decoder has also the best signal.
Bamba set box
Bamba set box is also a good decoder but the signal sometimes can disappoint.The set box is free to air,meaning that you don't have to pay monthly subscriptions to watch the channels.