A woman in Nigeria shocked worshippers when she delivered what can be described as a miracle of the century. On Wednesday, December 2, during a 'Rhema water programme' organized by the Elijah Faith Assembly Church, Ajao Estate in Lagos, Cassandra Amaka Obi tried to rush outside their church to deliver a baby but it was too late as a Turtle came out of her before she could go past the door.
The woman, who was sweating and yawning vigorously, also vomited a padlock.
The incident caught church members by surprise, who prayed for her as they believed it was through the power of demons the woman delivered a Turtle.
Amaka later narrated her matrimonial troubles to the congregation: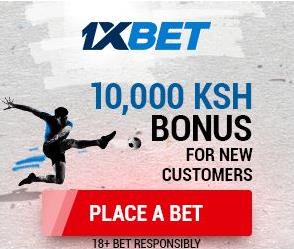 "When I was nine, my father invoked both the key and the turtle in my body, so that I will be strong spiritually to assist him in his shrine. That time, this turtle was in his barn and was smaller. I really knew the time he did the whole thing, but as a child, I did not know the implication. Then, among all the children my father has, I was the clos­est to him, so he decided to use me in his shrine. Sometimes, after preparing charms, he would send me to go and throw them into the river or anywhere he wanted me to send it to. And, because he used to give me some money, I was happy working with him.
"At 17, I thought I had served my father well and should, therefore, marry, but surprisingly, my father objected to that, insisting that I should not get married at all, instead, I should stay at home and have as many children as I liked, in order to assist him in his job. But, I refused. After much pressure, he managed to allow me get mar­ried.
"My husband fulfilled all the marriage rites and on the day of our wedding, my fa­ther did not come to the church, he only ap­peared when we wanted to take photographs and he joined us. Could you believe that im­mediately we finished taking a photograph with my father, I did not get myself again, I lost my memory, pulled my wedding ring and threw it to my husband and told him that the marriage was over. I ran away and they caught me. In fact, our guests and everyone present were surprised. Even when they man­aged to take me to my father's house, I want­ed to jump the fence. It was when my father brought kola nuts and prayed that I regained my senses and followed my husband that I was able to calm down.
"Though, I knew that all the things inside my body were the cause of the problem we were having in our home, I did not want to tell my husband because he will be scared and may decide not to continue with the marriage.
"The problem that brought us to Eli­jah Faith Assembly in August 2013 was six years of childless marriage. As I came out in the church that first day to give offering, the prophet sighted me, and told me to stop making up. Also, when we went for service the next Sunday, the prophet still told me that we came to the church because of fruit of the womb. In fact, I did not take him seri­ously.
"When we got home, I thought it was due to the same headtie I put on that made the prophet to recognize me as such. So, I decided to change the headtie. Yet, when we went to service another time, he prophesied that my problem started from my family, and that my father was responsible for my prob­lems. He, therefore, asked me to see him af­ter. But, while coming, I should buy whatever I knew my father would like and bring them to him. So, I bought wrapper and drink, and the prophet anointed them and directed me to send the gifts to my father in the village and return to Lagos next day"