Former Prime Minister and Opposition leader Raila Odinga is about to write his political obituary after reports emerged that he met Tony Gachoka on Thursday.
Raila met the former ally at his office on Capitol Hill to strategize on how Mr Gachoka will help him win 2017 elections.
Gachoka had assured him he has all the information concerning Jubilee and he is the right person to put a smile on the CORD leader's face by laying bare the tactics Jubilee used to win the 2013 elections.
Raila quickly accepted Tony's request and told his close allies that Tony alongside Paul Mwangi could make a deadly combination.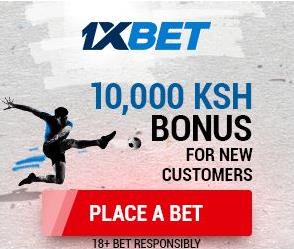 It is reported that a number of Raila's friends have told him on the face that if Gachoka is allowed again into CORD's camp, they would defect to Jubilee.
The CORD brigade, led by John Mbadi, have warned Raila against eating with an enemy, Tony Gachoka,who betrayed the party in 2013,leading to a humiliating defeat. They wondered why Raila could look the other side as enemies infiltrate the party, knowing very well he has a single opportunity to seek for presidency.
Raila is yet to announce Gachoka as his political advisor but he is keen in bringing him to ODM as one of his political advisors.
Sources from within Jubilee say Raila has consulted widely and has realized Jubilee, led by William Ruto, have done away with Tony Gachoka after the infamous incident at JKL early this year.
He therefore believes tony has crucial information to leak to the party that could make Raila make sound decisions as he prepares for 2017 elections.
By bringing Tony Gachoka to his side, Raila has clearly built own grave, considering the fact that Tony betrayed him in 2013.