A perfect cover letter is one that can sell you to any employer without your presence.
This is the most important document, which introduces a job seeker to a prospective employer. It is usually accompanied with a CV and academic certificates.
In order to have a perfect cover letter, you must follow what recruiters expect from you. One of the most important aspects of a cover letter is that it MUST not be more than a single page.
I normally find job seekers writing a long cover letter, usually two pages, which clearly repeat what is already in the resume. What you should know is that no recruiter has time to read a long cover letter when he has over 20 cover letters from job applicants.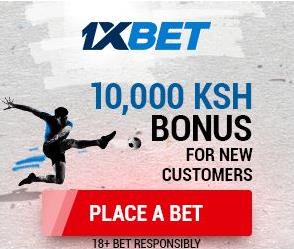 Employers in Kenya have become very strict due to the large number of Kenyans looking for employment. If you have a poorly written cover letter, know that your journey to employment is over.
The cover letter should have brief description of the job applicant, qualifications and work experience, and achievements. It MUST also have contacts of the applicant.
The following is a sample of a perfect cover letter for job seekers in Kenya
Edwin Penda,
P.O. Box 333, 000,
Nairobi.
Tel: 000000012
2/04/2016
Xxxxx Ltd,
P.O Box ….,
Nairobi 
Dear Sir/Madam,
Ref: Application for the role of Finance Manager
With a proven track record of budgeting, payroll administration, taxation, and financial reporting, it's a pleasure to submit my resume for Finance Manager position,Kenya.I believe that, upon review, you will recognize that my Finance and Accounting skills are exactly what your company needs to lead it to the next level.
My background in Accounting and Financial Reporting has provided me with excellent people and communication skills necessary to succeed in this highly competitive field.
I hold a Bachelor's degree International Business Administration (Finance) from Kenyatta University and CPA (K).
With my current position as the Chief Accountant at Kenya Industries Ltd, a leading Manufacturer in Kenya, I work with a huge and experienced accounts team and oversee all the duties associated with auditing, financial reporting, internal and external communications with immediate responsibility for day-to-day operations.
Your company intrigues me as an organization that realizes the importance of inspiring teams to reach new heights, which is the very type of vision that has defined and propelled my career. I look forward to discussing your objectives and how we can work together to accomplish them.
Sincerely,
Edwin Penda