The Kenya Certificate of Secondary Education (KCSE) examination result s were announced on Thursday by Education CS Fred Matiangi.Our source from Kisii has summarized results from various schools.
Traditionally, most schools from Kisii either performed dismally or scored countless Ys, but this year, the number of cheating cases reported from the two counties (Kisii and Nyamira) were insignificant.
The following is a list of best performing schools in Kisii.
(1)Nyabigena=7.4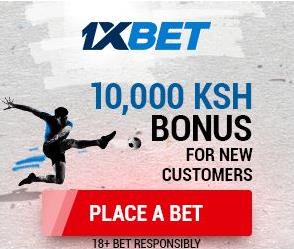 (2) Nyamagwa =7.9
(3) Kisii=10.00
(4) Sengera girls=8.0
(5) Nyabururu =9.7
(6) Sironga =9.7
(7) Nyambaria=10.1
(8) Nyamache =9.21
(9) Ichuni=9.9
(10)Asumbi =10.85
(11)Mochengo =8.01
(12) Turwa =8.5
(13)Mobamba =9.7
(14)Nyamagwa girls=6.6
(15) Riokindo=8.5
(16) Cardinal =8.6
(17) Magena =5.8
(18) Sameta=8.5
(19) KERERI =8.1913
(20) KEBIRIGO =8.6
(21) NYAKOIBA -9.341
(22) AMABUKO -8.6
(23) NYAMIRA BYS-8.8
(24)NDURU GRLS -9.4