The Kenya Wildlife Rangers killed a lion that was roaming along Isinya-Kajiado road. The lion had injured one person and was on a mission to do more destruction.
But the decision to kill the animal was condemned worldwide, with many individuals wondering why the rangers could not sedate the carnivore before capturing it.
Here is the statement from KWS concerning the incident:
RE: UPDATE ON LION INCIDENT IN ISINYA, KAJIADO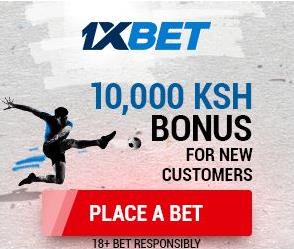 A lion was this morning put down by Kenya Wildlife Service rangers to avert injuries and deaths to members of the public.
At 8am this morning, a team of KWS rangers from the Kajiado Station were deployed to Isinya Township after they were informed about presence of a lion. They guarded it while waiting for the veterinary and capture team from Nairobi who were dispatched at around 9.30 am.
At about 10.30 am members of the public surrounded the area where the lion was, which was about 7km from Isinya Town, on the Isinya-Kiserian road. The lion which was lying down got scared from the many shouting people who had surrounded it.
The lion carcass has since been disposed off in Nairobi National Park.
The lion was identified as a predominant male named 'Mohawk" and had been involved in territorial fights in the last couple of weeks. It was aged 13 years and was born in Nairobi National Park.
Isinya is about 30-40 kilometres to the south of the park (free of fencing) which is part of the seasonal migration area, and Mohawk was trying to establish new territory.
The lion had injured a motorcyclist, Mr Evans Mburu Murigi, aged 27 years, who was among about 400 people who had surrounded the lion and were making noise at it, enraging it.
Mr Murigi was injured after he had ignited his motorcycle and tried to speed off. The lion ran in his direction and hit him on the back. He sustained deep lacerations on the back and other bruises on abdomen and chest when he fell off the bike.
The injury to Mr. Murigi and the possible further injuries to other people prompted the KWS team to bring down the lion as the very last resort.
He was taken to Isinya Dispensary where he was given first aid and later transferred to Kajiado District Hospital for further treatment.
Paul Udoto
Corporate Communications Officer
KWS