Luo and Kikuyu have almost zero similarities when it comes to how to date women, politics, education, and wealth creation, something that makes people wonder, what on earth brought these two tribes to Kenya? Below are shocking facts about these two tribes.
Dating women
While Luos can do everything to please a woman, Kikuyu men see women as a burden and someone who will come to destroy his hard earned cash.
Luo men don't fear spending; the more they spend on a woman the happier they become, but a Kikuyu man will count every coin he gives a woman.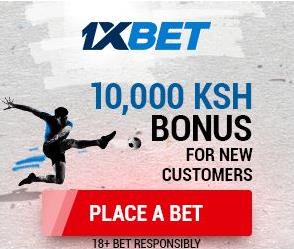 Children
Luo men will support their children even after divorcing with the wife, but a Kikuyu man may not bother as long as he eats and sleeps well. Unless a Kikuyu man is reminded by the court that he is supposed to support his kids, he will never forget about them and move on.
Investment
A Kikuyu man knows where to invest for better returns-he is blessed with ideas. But a Luo man will work hard to secure a PhD to be called a Doctor-If you call a Luo man Doctor or Professor, he will buy you beer until you leave the house still praising him.
A Kikuyu man sleeps dreaming of building apartment, buying plots, investing in shares, but a Luo man dreams of getting a promotion at work and getting more academic papers.
Kikuyu men are extremely stingy but Luo men don't fear spending
No need of debating much here.We all know that even when a Kikuyu man invites friends to a pub, he will just sit in a corner,alone,take his two beers, pay for himself and tell his friends to pay for themselves. If he pays for you, then there is a deal he wants to strike with you.
Kenyan women hate dating Kikuyu men because they know how hard it is to even know how much he has in the bank account.
Kikuyu women often get married to Luo men because they know, even if the man is not handsome, she will eat, dress, drive and fly to countries of her choice.
Luos are naturally intelligent in class but Kikuyu men work hard to pass
Of course Luos and Kikuyu will excel in class but one fact that everyone knows is that Luos pass without a sweat but Kikuyu pass after working SO hard.
It is so easy to find a Kikuyu man scoring 100 % on a question that was taught in class but end up scoring zero on a question that needs reasoning.Luos will surprise you-I saw that in school-when everyone is defeated, he will rise from his seat, walk majestically and solves the hard mathematics question while some of us are watching with our mouths.
Luo men cheat a lot on their women but Kikuyu men can be faithful
If there is a tribe that cheats on women then Luo is one, apart from Kisii, Somali and Luhya, but Kikuyu men will be excused from this debate. A Kikuyu man should be congratulated, cheating is not in his blood.
Kikuyu are cunning while Luo men are charismatic
Luo men are naturally leaders, they lead movements and sway crowds, but Kikuyu men are very cunning.
If a Kikuyu invites you to live with him and cost share on rent, please confirm from the landlord how much is rent for that room-maybe you are the one paying rent for the Kikuyu man.