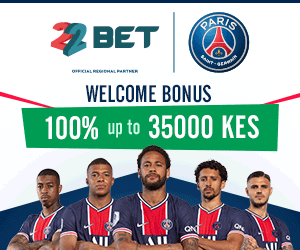 When it comes to salaries, every employee wants to earn more than the other, but there are companies in Kenya whose salaries are way better than others. Such companies are few but be sure you will earn over Ksh 100,000 even if you are a fresh graduate. The best paying companies are not necessarily the most profitable, but they belong to a class of firms that believe in motivating their employees.
Venas News has conducted thorough research to determine the best paying companies in Kenya. Here is the list.
Google Kenya
If you are fortunate to secure employment at google Kenya, never expect to be paid anything less than Ksh 250,000.This is one of the highest paying institutions in the country.
Google employs mostly people with skills in IT and Statistics.
United Nations
United Nations (UN) emerges as the best paying institution in the country. A fresh graduate at the UN earns at least Ksh 300,000.To make it more interesting when an employee is sent to the field for data collection he receives Ksh 30,000 as per diem on daily basis-where else can you get this one.
Experienced employees at UN earn at least Ksh 500,000 while senior managers earn up to Ksh 1.5 million
NIS
National Intelligence Service is in the Security docket. The government body is classified under class A, implying that their salaries are above any government institution in Kenya. The average salary of officers at NIS is Ksh 230,000.
British, U.S and Canadian embassies in Kenya
You have seen adverts of job vacancies from the three embassies.Well,the least you can earn as an employee of any of the embassies above is Ksh 90,000.Fresh graduates earn at least Ksh 180,000 plus other benefits.
IBM
IBM is a technology company and one of the leading technology companies globally. If you possess skills in IT, computer engineering, programming or computer science and you land a job at IBM I assure you within no time you will earn not less than Ksh 250,000.
BAT
British American Tobacco is also another well-paying institution in Kenya. The Company employs professionals when they are fresh from college as graduate trainees. The starting salary of graduate trainees at BAT is Ksh 120,000.
Centum
Centum also employs top cream from local universities. The most preferred qualifications at Centum include Actuarial Science, CFA, BCOM, Real Estate, Engineering, Statistics and Economics
The starting salary for fresh graduates at Centum is Ksh 120,000-Ksh 150,000.Apart from salaries employees earn attractive bonuses, which can go up to Ksh 10 million per employee.
Central Bank of Kenya, Capital Markets authority and Nairobi securities Exchange
None of the graduates in these three institutions earn less than Ksh 130,000.
If you want to work for a government institution and you seriously want to be rich then don't go far, send your CV to any of the three institutions.
Kenya Airports Authority and KCAA
The starting salary of fresh graduates in these institutions is Ksh 130,000.
There is a lot of money at KAA and KCAA.
Ethics and Anti-Corruption commission
Employees at EACC are paid well so that they can avoid taking bribes. The government body pay average salary of Ksh 220,000, where senior managers earn up to Ksh1.5 million. But what do they do anyway!
Kenyan Parliament
If you get a job inside the parliament then you will smile all the way to the bank. Employees at Kenyan parliament, especially graduates pocket at least Ksh 180,000 per month.