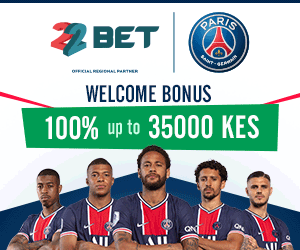 Teachers Service Commission (TSC) requires that anybody who has undergone training as a teacher in Kenya be registered and get issued with a TSC number. You can register as a new teacher by following this steps:
The first step is to have the following documents:
Use the online step by step guide to register as a TSC teacher. Ensure you have scanned the following prior to starting the registration process;
1.all your academic certificates i.e. primary,secondary,university and college
University or college transcripts
passport photo
banking slip of the registration payment done.
After obtaining the documents, scan them to upload them on TSC website.
The next step is to Deposit Ksh 550 through Direct Banking or Simple Banking .  (KSh 500 is a non refundable registration fee and ksh 50 for Bank Commission Charge to the TSC).
This money should be deposited to National Bank of Kenya (Direct Banking to A/C No. 01001000905001 or Simple Banking using Business Number 547700.
After paying the amount, click here to start the process of registration
After filling the required details and uploaded all documents necessary, you will wait for 30 days to get the certificate of registration and TSC number.
While applying for TSC number, it is important to note:
All section of this registration application MUST be completed in full.
Please fill in all the required information.
It is a serious offence to willfully give false information to the Teachers Service
Commission. The law provides that any person convicted of the offence may
be fined up to Ksh 100,000 or imprisoned for Twelve (12) months or both
(Section 44 of TSC Act No. 20 of 2012).
You can save part of this form and complete it on a later time if necessary.
Scan and Attach Only the Required Documents:
Documents Should be Certified by TSC County Director / Quality Assurance
Officer / Staffing Officer / HRO before Scanning.
For Expatriate Teachers, attach a letter of clearance from Ministry of Education
Vetting Committee.
6.Deposit Ksh 550 through Direct Banking or Simple Banking .  (KShs.500 is a non refundable registration fee and Ksh. 50 for Bank Commission Charge)  to the TSC Registration Account: