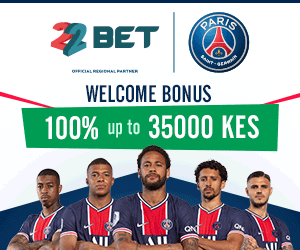 Engineering degree programs are regarded as among the best paying careers in Kenya. They are also among the few careers with the highest number of job opportunities. But according to jobless graduates, Mechanical Engineering tops the list of the most useless degrees in Kenya.
Job opportunities for mechanical engineers have shrunk to alarming levels despite local universities churning out thousands of graduates annually. With a degree in Mechanical Engineering, whether from the University of Nairobi or from a local college, chances of getting a job in Kenya are near zero.
I am honest here and I am behaving as a friend: Some of these things are not said while you are in college but reality hits you, like a truck, when you start searching for a job. Thousands of mechanical engineering graduates are stranded at the streets of Nairobi, they have moved from Industrial area, Westlands, Upper Hill to all streets in Nairobi in search of employment but in vain. Many of our poor graduates are "rotting" at home with their colourful degrees. The situation is worse that even illiterate villagers always say:"si huyu kijana wa nani ako na degree na bado tunaangaliana hapa nje,afadhali mimi sikusoma".
We have tried to establish the number of jobless graduates based on the data collected from job applicants, it's worrying. At the moment,60 % of graduates of mechanical engineering are jobless. Even those employed by merciful Kenyans are not performing duties relevant to their academic qualifications.
Many Kenyans are wondering why there are so many jobless engineers in Kenya. The simple reason is, Kenya doesn't have enough industries to accommodate engineers. In fact most industries prefer individuals with diploma qualifications because these people are cheap to hire.
Now, to say mechanical engineering degree is useless is understatement. In future, if the government and private sector won't concentrating on improving the industrial sector, the course will be rendered obsolete.