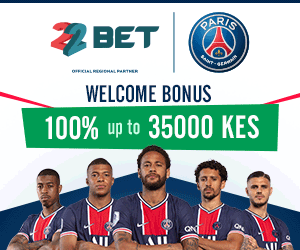 There are over 400 hotels in Nairobi, five star to fast food restaurants. Every job seeker wants to work for the best paying hotels but it's not always the case.
This article particularly goes to professionals with experience in catering, hotel management, customer care and sales & marketing. I know you want a place where you would feel wanted and part of the resourceful team. But without choosing the right company to work for, your well-being will definitely not be guaranteed.
I know some hotels pay graduates as little as Ksh 15,000 per month, which is not even enough to rent a one bedroom house in the city. Some even go ahead to demand that their workers must work for at least 10 hours per day-which is not acceptable under the labour laws of Kenya.
Now if you want to work for hotels with the best salaries in Nairobi, below is a list of hotels to apply for employment.
Fairmount Hotel
Hemingways Nairobi
Hotel Royal Orchid Azure
Safari Park Hotel
Sankara
Sarova Stanley
Southern Sun Mayfair
The Boma Nairobi
The Panari Hotel
Tribe Hotel
Villa Rosa Kempinski
Windsor Golf Hotel and Country Club
At Villa Rosa Kempinki you will earn at least Ksh 60,000 as a chef and more than Ksh 45,000 as a waiter.But it's not easy to get a job there.
Windor Golf and Country Club is another hotel with attractive salary package. We can see a chef at this hotel earns not less than Ksh 40,000.Waiters earn more than Ksh40,000 while managers take home t least Ksh 150,000 per month.
In all these hotels,you expect to earn a starting salary of at least Ksh30,000.This is the lowest salary paid for the lowest ranked employees.
The most interesting thing about working with five star hotels is that you will earn miscellaneous income. Even if your salary is Ksh 40,000 per month, you will end up earning over Ksh80, 000, that is after you get bonuses and other benefits. Also customers give you something after a good service.