Getting a job in Kenya is not easy especially if you don't possess qualifications beyond undergraduate. You can, however, make yourself marketable by studying at reputable universities which every employer adore.
Nowadays Kenyan employers are choosy: they always scrutinize certificates for job seekers to determine where those individuals acquired their degrees from. If you study at any of the following universities, chances are that you will secure employment earlier than individuals who studied at universities outside this bracket.
1.University of Nairobi
The University of Nairobi is the oldest training institution in Kenya and remains the best in terms of quality of education and infrastructure.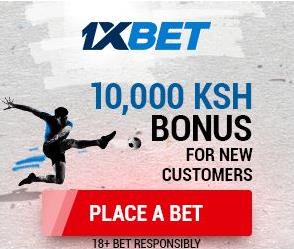 The university has almost all the degree programs existing in Kenyan soil, meaning you have a variety to choose from. But the best and most marketable courses at UoN include bachelor of medicine, statistics, real estate management, law, architecture,MBA,MSc Finance, project management and planning, and nursing.
If you intend to enroll for any course in Kenya,UoN should be your first choice.
Jomo Kenyatta University of Agriculture and Technology (JKUAT)
Jomo Kenyatta University of Agriculture and Technology (JKUAT) is a government university which is located in Juja town. The university is known for producing the best engineers, computer scientists, and agriculture.
If you possess a degree from this particular university, no employer will question your competency
JKUAT admits both module 2 students and government sponsored students.
Strathmore University
Strathmore University is a private university which is best known for training the most competent accountants and business professionals in the region. The institution even train CFA,ACCA,CIFA,CPA and other professional certificates.
One thing you will be assured of once you join Strathmore University is that you will come out an all-round graduate.
4.University of Eastern Africa Baraton
Baraton University not only produces competent graduates, but also the most disciplined Kenyans. The university is located in Eldoret and is Seventh Day Adventist sponsored institutions, which mainly focuses on discipline.
Maseno University
Maseno is a quiet university which is one of the best institutions in terms of quality and infrastructure. The institution is located 25 kilometers from Kisumu City and is among the oldest institutions in Kenya.
If you intend to study applied Statistics, journalism and mass communication, actuarial science and computer science, please enroll for your preferred program at the university.
The best thing about Maseno University is that every degree program has IT as an added advantage.
6.Kenyatta University (KU)
Kenyatta University has a world-class library, magnificent buildings, highly marketable degree programs and the best lecturers.
Being a world-class university, KU has a reputable name among employers. So any degree you pursue from the university will easily get you into the job market.
The best university degrees at KU include bachelor of special needs education, bachelor of statistics and economics and bachelor of medicine and surgery.
Daystar University
Daystar University is only good for Journalism and mass communication and related courses. The university, alongside Kenya Institute of Mass Communication, contributes immensely to the growth of journalism in the country by producing the best journalists.
Technical University of Kenya (TUK)
Before it became a fully-fledged university, TUK was the best for training competent electrical and civil engineers. Even now, the university remains the best.
If you also want to study GIS and Remote Sensing, Technical University of Kenya is the best university to join.
9.Kabarak University
Kabarak University is owned by the former president Daniel Arap Moi.He university has a very good reputation out here and ranks among the best training institutions in East Africa.
10.Moi University
Closing the list of best universities in Kenya is Moi University.Moi is one of the biggest universities in the country and offers the best courses among top rated universities in East Africa.
Some of the best courses to study at Moi include Applied Statistics and computing, medicine and surgery, and engineering courses.