Which are the best estates to live in Nairobi if I am earning Ksh 40,000 to Ksh 100,000 per month?
With insecurity becoming a major issue in Nairobi, water becoming an issue by the day, and traffic jam becoming a menace, you definitely want to live in estates with excellent apartments but cost friendly. In Nairobi, if you earn between Ksh 40,000-Ksh 100, 000, you are classified as middle-income earner. With this salary, you definitely find yourself in one of the following estates.
The sure thing we know about Nairobi is that you can't avoid traffic jam, you can also not avoid water rationing but you can for sure avoid poor drainage system and insecurity. Which is why we presents the best estates to live if you are a middle income earner.
Rongai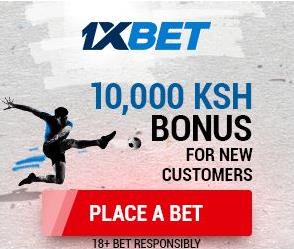 Rongai is one of the cheapest estates in Nairobi, where most people who earn between Ksh25,000-Ksh100,000 live.The town has new apartments, several matatus to ferry you to CBD and plenty of fresh water. If you are ready to pay rent of between Ksh 5,000-Ksh15, 000,this is the town to relocate to.
Langata
Langata is a middle income estate, where even individuals who earn Ksh300,000 live, but there are plenty of houses, especially apartments, which range between Ksh10,000-Ksh30,000.If your salary is Ksh80,000-Ksh100,000,you can live in a one bedroom house where you would be paying Ksh 18,000 per month.
Imara Daima
If you would prefer Imara Daima, then you will live in new apartments with plenty of water and security, but you have to be ready to pay rent in the region of Ksh 15,000 per month.
Imara Daima is suitable for people who would prefer using Mombasa Road, especially those working along Mombasa Road, Langata Road and Kitengela.
Nairobi South B and South C
South B and South C estates are strictly for people who can afford at least Ksh18, 000 per month for rent. Most houses in these two estates are suitable for people who earn over Ksh80,000 but the comfort is much higher than when you live in estates like Kayole and Githurai.
In South B,a two bedroom apartment costs Ksh 25,000-Ksh35,000 while one bedroom, which is for a small family costs Ksh 14,000-Ksh25,000.This estate is not congested and has plenty of clean water.
Kasarani/Roysambu
Kasarani and Roysambu are good options for Nairobians who take home Ksh 50,000-Ksh 100,000 per month. The two estates are also best for people who are scared of Mombasa Road traffic jam.
Parklands
Parklands is one estate if you get a cheap apartment, you will not worry much about traffic jam.This estate is close to Nairobi CBD and is one of the most secure estates in Nairobi, but I am sorry you won't find apartment where you will pay rent of less than Ksh18,000,unless it's a dilapidated building.
Nairobi West
Nairobi West is neighbouring Nyayo National Stadium and very close to Nairobi CBD.The estate has old and new houses, but apartments are few. Many people who live here pay rent of between Ksh 20,000-Ksh 40, 000, which means that you must earn upwards of Ksh80,000 to survive in this estate.
Ngong
Ngong is a quiet town with modern houses.If you are working around Ngong Road or Karen,you can search for a house in Ngong.I am surprised even in this decade,you can get a one bedroom house in this town at Ksh6,500.
Apart from the estates listed above, you can decide to live in Hurlingham, Kileleshwa or Kilimani ,but you need to sqeeze yourself so hard because most houses here range from Ksh 30,000-Ksh100,000.