Gospel artiste, Willy Paul, has sent shock waves among his fans after he declared Alaine his wife. Though initially it occurred as a joke, we are informed that Willy Paul has begged Alaine to visit him in his rented apartment, shockingly Alaine accepted yesterday.
Today morning, Willy Paul was seen emerging from his house while holding hands with Alaine. They then drove off to undisclosed location.
It is not clear whether they shared a bed but it's been confirmed Alaine has already slept in Willy Paul's house.
What's happening between the two has generated these reactions from fans: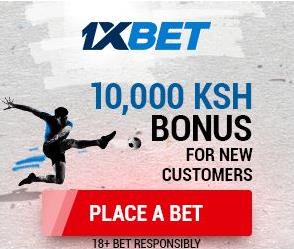 Samson Dangote Mwakina We nawe umezidi na huyu alaine wako.. na ni wimbo tu mnaimba pamoja.. sasa ka angekuwa dem wako ingekuwaje? si ungempost hadi kwa wall ya mbinguni?? #secugospel
Lucky Lenny Shiro Sameone tell me whats happening. Siamini Alaine aliona tu Willy poze….. Of all the people mama…. Uliacha wakna Chris Martin, konshens,,, ukakosa chali kwa familia ya Morgan heritage ukaona tu Willy Paul…. Hata heri ungedate wyre ningeunderstand
Taina Mumira Young ??Willy the devil is playing bazo kizo with your future
Malcolm Macq Hiyo wimbo imekaa sana…malizana nayo alaine arudi Jamaica atutolee reggae tuendelee kujinyc…
Myles Chelseaholic Hazard Amufa Am very very confused! Kama Morgan Heritage family yote,Busy,Kartel Mtu mzima,Virgo,Tarrus hao wote walishindwa kumuingiza box wewe ukatoboa,thumbs up.
In coming weeks, you will see this pictures and more.