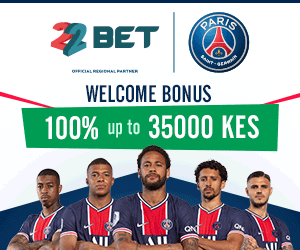 The National Treasury Cabinet Secretary Henry Rotich yesterday launched trading in the world's first mobile-based Government bond, M-Akiba. The start of the secondary market in this special limited offer was kick-started by "ringing the bell" at the Nairobi Securities Exchange Trading floor.
The CS who was represented by the National Treasury Director-General of Directorate of Public Debt Management Mr Wohoro Ndoho said that the Government is in the journey to fulfill the promise of financial inclusion to all Kenyans since the launch of the bond 18 days ago.
The bond, which was launched on Thursday 23rd March, 2017 is special as it empowers investors to exit the market at will if the decide to do so and one can buy or sell the bond exclusively using the mobile phone platform. The CS said the purpose of M-Akiba is financial inclusion of all Kenyans, and to also encourage a strong savings and investment culture.

M-Akiba will also ease the path for Kenyans to acquire government bonds and finally provide Kenyans with access to a gold standard investment opportunity that has always been beyond their reach. "The best way to benefit from M-Akiba is to hold it to maturity," the CS said. He said that this is the most powerful saving vehicles you will find in Kenya for Kenyans.
He urged those who missed out the special limited offer to consider registering for the main M-Akiba bond launch by President Uhuru Kenyatta in June 2017 with an offer of Ksh4.85 billion.
CS Rotich said this special limited offer achieved the Ksh150 million target in only 13 days, thereby demonstrating how Kenyans have a strong appetite for the bond.