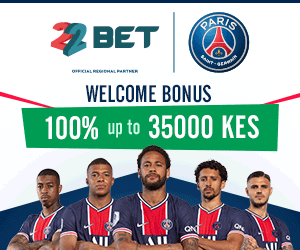 Nairobi is the capital city of Kenya, and because of this status it's advantageous to live here as compared to other towns. There are numerous advantage of living in Nairobi, especially for working class, as explained below.
Higher salaries
In Nairobi, the cost of living is high, translating to higher pay compared to other towns. A teacher in Kisii for instance earns Ksh 35,000 while a teacher of the same grade in Nairobi earns Ksh42, 000.

Other jobs, too, attract higher pay.
Close to services
Most companies are headquartered in Nairobi. When you live in this city, it means you will get most of the services as quick as possible. A 10-minute-drive  is the time you will take from your house to the city centre to apply for HELB loan, passport, VISA and other essential services. When you live in a town like Isiolo, you have to plan a week earlier and spend over two days on the road to Nairobi for a service like HELB loan.
More Employment Opportunities
All banks, government offices, audit companies, major hotels, industries are headquartered in Nairobi. As you are aware, Kenyans apply for employment thtough the headquarters of these companies. When you live in Nairobi, you have a chance to spend less money on job applications  since you walk around dropping your CV.You will also get information on available opportunities in various companies.
Information
In Nairobi you are close to media houses, president's office, state house, police headquarter, parliament and many other offices where information originate from. Being in this city is advantageous because you are the first to get information.
Money in circulation
Money in circulation in Nairobi is extremely high. If you are a businessman, you will make more money than a person in another town who is doing the same business as you.
Also,it's easier to earn money in Nairobi than in other towns.
Education
Most colleges and universities are located in Nairobi. When you live in the city, you are likely to be more educated than someone in the village. Here you have the opportunity to attend evening classes and weekends, simply because it's more secure to walk in Nairobi at night than in the village.
Financial discipline
Life in Nairobi is hard and with time it hardens people. When you are a Nairobi resident, life automatically teaches you how to save, earn and spend your money. At the end of the day you develop financial discipline. Which is why people who live in Nairobi are the one who develop villages.