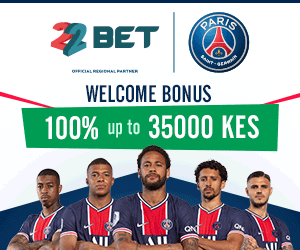 Mombasa has over 20 estates, most of them suitable for low income earners. But there is this estate which is exclusively for rich people and expatriates. Nyali Estate is a reserve for the rich.
In Nyali, a one bedroom house in an apartment goes for Ksh 40,00-Ksh 80,000 per month-this money in Mombasa is no joke. A family house in Nyali goes for Ksh 150,000-Ksh400, 000 while in a gated community, you pay not less than Ksh50,000 to live in a two bedroom house.
Top business people in Mombasa, politicians and expatriates have homes in Nyali.In this estate, there are several malls, beaches and all kind of businesses.Nyali has excellent road network, excellent drainage system and enough security. It's an estate where every man dreams to live.

Nyali is the home of Mombasa Governor Ali Hassan Joho,Tourism Minister Najib Balala,Kilifi Governor Amason Kingi and many top politicians from coast.
Nyali is a home to Kenya Revenue Authority training centre, Army barracks and many other offices.
If you are a foreigner and you want to spend memorable moments at the Coast,Nyali is the place to be.