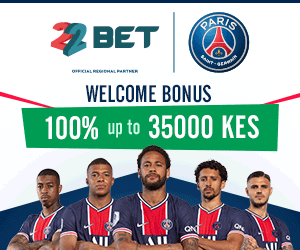 There is a total of 21 approved nursing programs in Kenya
The Nursing Council of Kenya has approved training of nurses at 3 levels:
Certificate
2. Diploma
3. Degree
Training at diploma level is categorized into basic and post basic types. Post basic training is specialized and is undertaken only if the student has previously acquired a basic diploma.

| | | | | | |
| --- | --- | --- | --- | --- | --- |
| | Nursing Programme | Code | Level of Training | Programme Type | Training Duration |
| 1. | Kenya Enrolled Nurse*  [KEN] | EB | Certificate | Basic | 30 Months |
| 2. | Kenya Enrolled Midwife*  [KEM] | ED | Certificate | Post Basic | 12 Months |
| 3. | Kenya Enrolled Psychiatric Nurse*  [KEPN] | EE | Certificate | Post Basic | 12 Months |
| 4. | Kenya Enrolled Community Health Nurse [KECHN] | EF | Certificate | Basic | 30 Months |
| 5. | Kenya Enrolled Community Health Nurse [Post Basic] [KECHN PB] | EH | Certificate | Post Basic | 12 Months |
| 6. | Kenya Registered Nurse [KRN] | RA | Diploma | Basic | 36 Months |
| 7. | Kenya Registered Community Health Nurse [KRCHN] | RK | Diploma | Basic | 42 Months |
| 8. | Kenya Registered Nurse Midwife [KRNM] | RQ | Diploma | Basic | 42 Months |
| 9. | Kenya Registered Nurse/Mental Health & Psychiatric Nurse [KRN/MHP] | RW | Diploma | Basic | 36 Months |
| 10. | Kenya Registered Midwife [KRM] | RC | Diploma | Post Basic | 12 Months |
| 11. | Kenya Registered Community Health Nurse [Post Basic] [KRCHN PB] | RI | Diploma | Post Basic | 12 Months |
| 12. | Kenya Registered Psychiatric Nurse [KRPN] | RJ | Diploma | Post Basic | 12 Months |
| 13. | Kenya Registered Ophthalmic Nurse [KROphN] | RM | Diploma | Post Basic | 12 Months |
| 14. | Kenya Registered Paediatric Nurse [KRPaedN] | RN | Diploma | Post Basic | 12 Months |
| 15. | Kenya Registered Peri – Operative Nurse [KRPON] | RP | Diploma | Post Basic | 12 Months |
| 16. | Kenya Registered Nurse Anaesthetist [KRNA] | RR | Diploma | Post Basic | 12 Months |
| 17. | Kenya Registered Critical Care Nurse [KRCCN] | RS | Diploma | Post Basic | 12 Months |
| 18. | Kenya Registered Nephrology Nurse [KRNN] | RT | Diploma | Post Basic | 12 Months |
| 19. | Kenya Registered Accident & Emergency Nurse [KRAEN] | RU | Diploma | Post Basic | 12 Months |
| 20. | Kenya Registered Neonatal Nurse [KRNeoN] | RV | Diploma | Post Basic | 12 Months |
| 21. | Bachelor of Science in Nursing [BScN] | RL | Degree | Basic | 48 Months |